Welcome to the New altny.com Website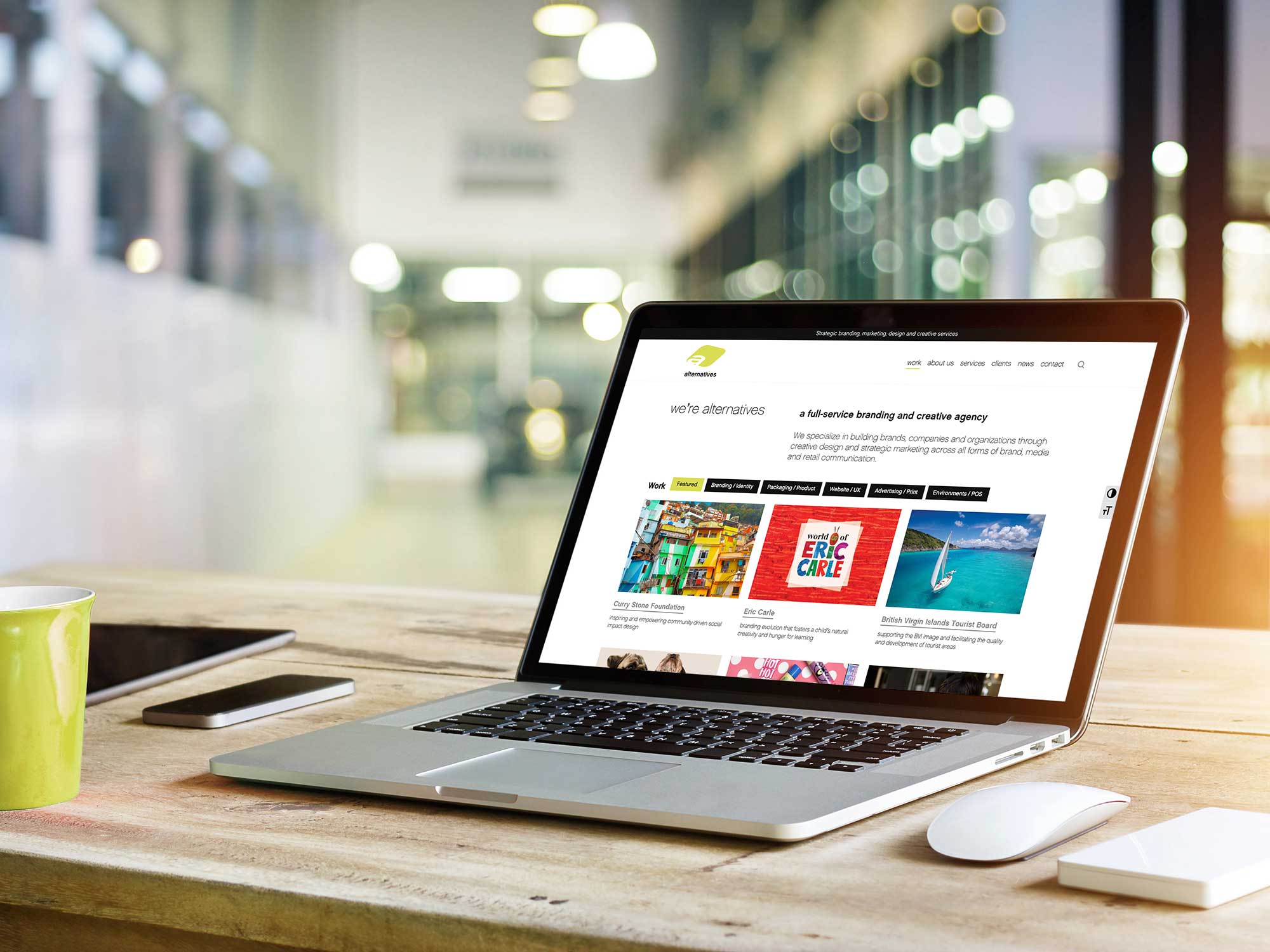 Why a redesign?
We are thrilled to officially announce that our new website is live! From conceptualization to execution, the new altny.com focuses on communicating our mission to deliver branding and marketing strategies and creative solutions that add value, increase revenue and enhance the customer experience. A website's design should focus around the needs and experience of the user. This means providing easily accessible, engaging content that the user will find useful. Improving a website design and SEO content is still the best way to bolster online rankings.
Why is it a better experience?
Functionally-focused: each project feature page provides hints on where to go next—making both navigating the site and browsing the work effortless and enjoyable.
Curated discovery: information is consolidated into fewer entry points, providing more context and curation throughout and the new browse and search experience makes it easy to find and be inspired by the work within our portfolio.
Accessible to all users: various accessibility options were incorporated including color contrast and screen reader compatibility for the visually impaired to help increase reach and promote best practices in human-centric and social impact design.
How will it help you?
The new Alternatives website has you in mind. The streamlined user interface provides a more interactive experience, allowing visitors to easily find the information they are looking for. Our approach was to create a site that is visually engaging, content rich, and intuitive to navigate. The new advanced search feature allows visitors to filter the great projects we've done for clients by type of work, industry and keywords.
We hope that you enjoy the fresh look and upgraded user experience of our website. Thanks to our entire team on making our new website a reality!