DAAP Reflection + Connection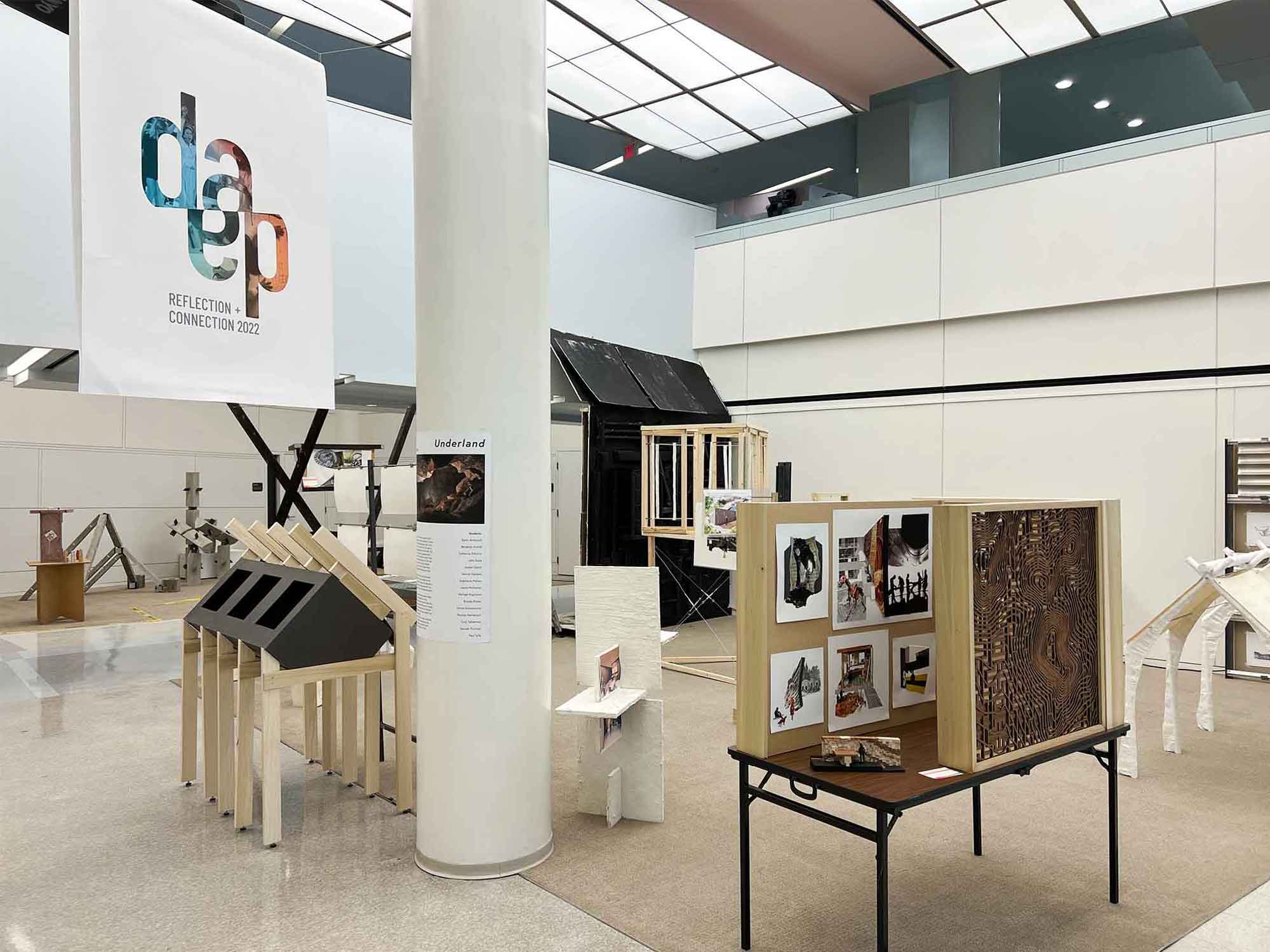 As designers we have the ability use our skills to create meaningful connection, drive innovation, better communicate and enhance our environment. Interactions with design help people connect to other people, places, and society as a whole and we often choose products, brands and experiences that reflect our personality, taste, and style. Design students of all disciplines are mastering the tools, principles and practices that will help to shape the future of design and will ultimately influence the world around us.
Alternatives had the unique opportunity to give back to the future design community though the development of branding for the University of Cincinnati College of Design, Architecture, Art, and Planning (DAAP), one of the top-ranked art and design schools in the world. Each year a design firm is selected to create the branding for the annual UC DAAPworks exhibition, an event that highlights the creative work of each year's graduating class. Students from all thirteen programs at DAAP participate in this exhibit at the end of Spring term.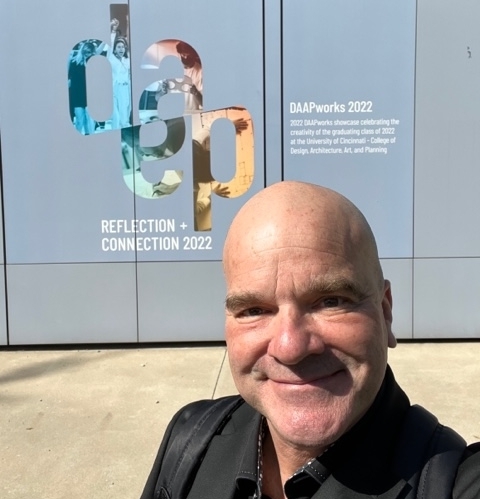 "As alumni of UC DAAP, we were honored to be selected to develop the branding for DAAPworks 2022. Many talented and influential firms and designers throughout the years have had the opportunity to create the branding and we were thrilled to be among this select group. Over the years we've been involved with various programs for UC DAAP, including serving on the Dean's Leadership Committee."
–Mark Koch, Partner
The overarching concept for this year's branding was inspired by the idea that design disciplines have the ability to make contributions that help build a more engaging, equitable and inclusive future for us all. With a focus on empathy, public interest, social impact, and problem solving, this graduating class will go on to reflect and connect us with that future, using creativity to model a world that values all people and our collective environment.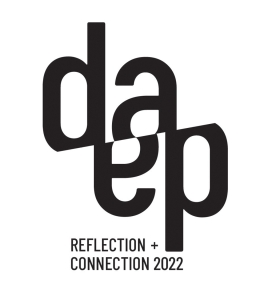 The characters in the DAAP logo mark create a reflective and connective form that expresses the theme and importance of cultural reflection and connection in DAAPworks. The logo mark is supported by the tagline: Reflection + Connection 2022.
"We wanted the brand identity to capture the role of design, architecture, art, and planning in reflecting and connecting our culture and our world through the meaningful work being done in these influential fields of study." –Julie Koch-Beinke, Partner
Congrats Grads! We are especially excited to congratulate and shine a light on the creativity and brilliance of the graduating class of 2022.