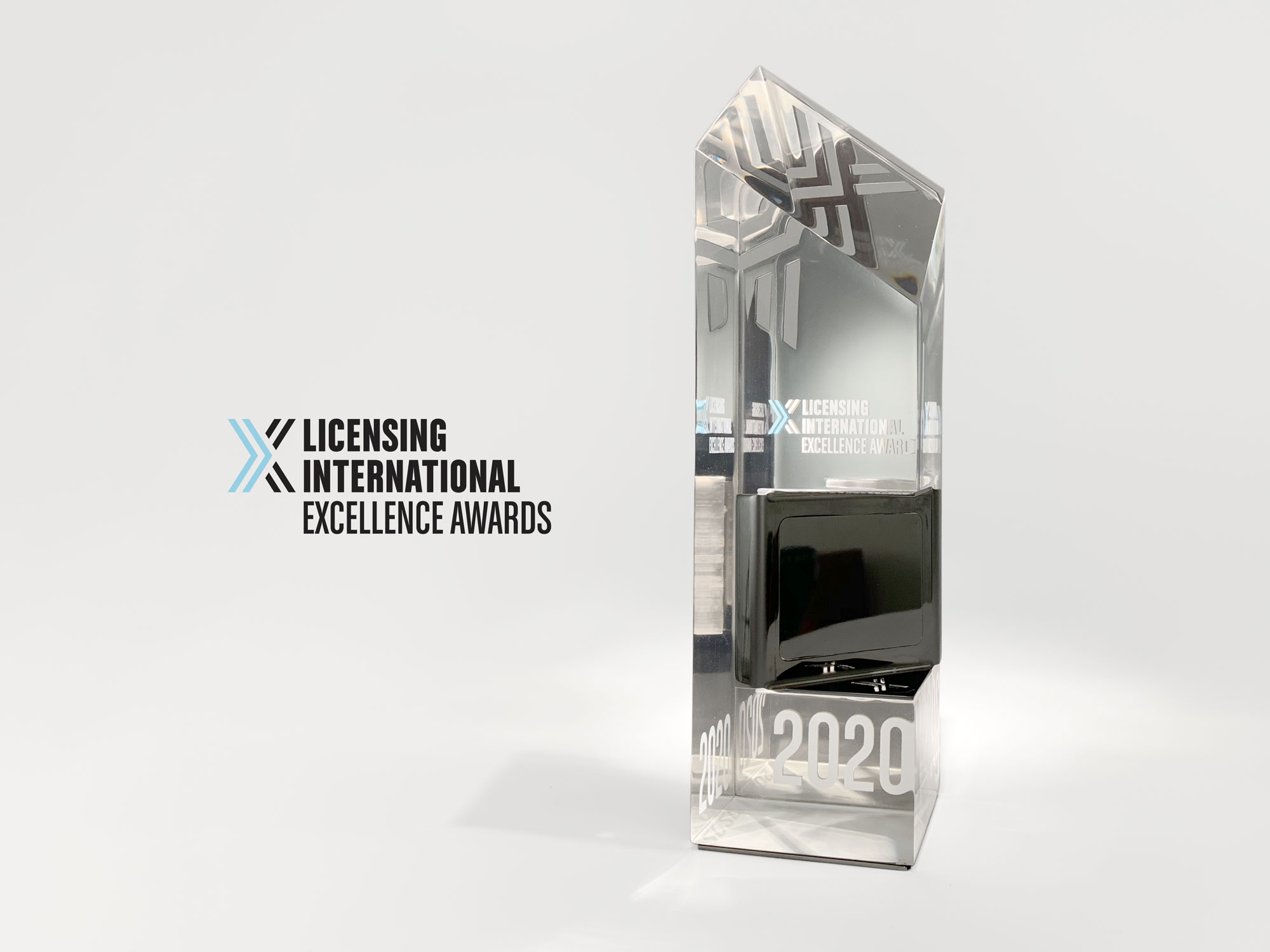 Every year Licensing International recognizes and celebrates the innovation and accomplishments within the licensing Industry with awards for best-in-class in licensing. For this year's 35th Annual Licensing International Excellence Awards, they wanted to commemorate the milestone with a new award design that would reflect the global licensing community today.
They had a contest for design submissions and we were honored that our design was selected to represent the award. We've been fortunate to work with amazing brands, agencies and manufacturers who are integral to licensing and we saw this as an opportunity to say thank you to everyone we've had the pleasure of working with in this industry.
In honor of the licensing industry's transition into a new era and to best represent and reflect excellence, the "Pinnacle" design was selected. Our goal was to create a symbol that would be globally embraced. The form pays homage to the previous award, a representation of the Empire State Building—the pinnacle of the New York City skyline—with a form that is more universal.
With our expertise and experience in 3D design, Licensing International asked us to bring the design to life by sourcing and coordinating the fabrication. In order to produce an award that would make a lasting impression, we worked hand in hand with the fine craftsmanship of metalsmiths, acrylic artisans and screen-printing artists to precision laser cut, form, hand polish and screen the award.
The design was inspired by one of the key concepts in licensing, that brands reflect our culture and create deeper meaning in our lives beyond the core product or property. In this case, a block of solid cast clear acrylic is shaped to reflect and symbolize the possibilities and opportunities that emerge when imagination and creativity are applied and something beautiful happens as a result. The hand polished stainless steel back envelopes the acrylic representing the strength of a brand in support of the product. Both parts reflect beautifully on each other and become one.
This year's winners are an amazing group of deserving people, companies and brands who raise the bar for the industry. Working with the team at Licensing International we've created an award that reflects all the hard work, pride and achievement that made them winners this year. We hope that the award will encourage the recipients to do more great things and inspire others to excellence for next year!
Thank you to the fantastic team at Licensing International for making us a part of this year's awards ceremony.