How Do We Create Egalitarian Design?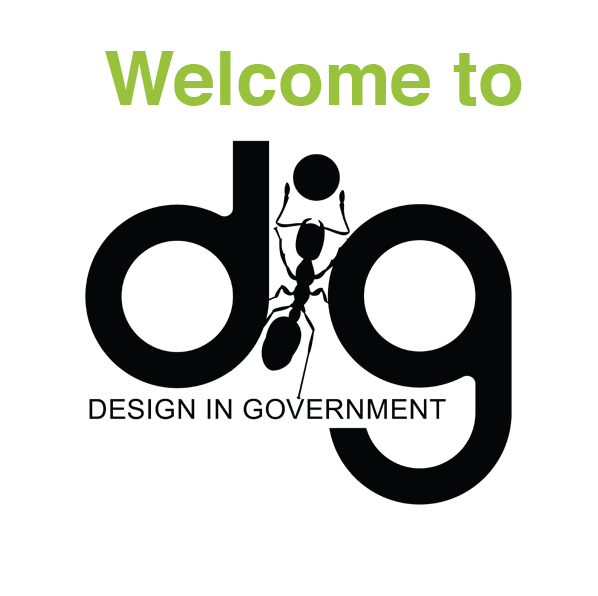 I attended the Design In Government (DIG) Conference last week in Washington D.C. at The National Endowment for the Arts. Founded by John Jacobin, an experienced design leader in government for over 30 years, the conference brings the "Service Design" community together to share their successes and challenges. This year, the afternoon of speakers centered around the very important topics of the impact of design and considerations for inclusive design. One panel which I found especially interesting was "Disabilities 101 for Graphic Designers," which I would encourage all "communicators" to consider in the creation of all types of materials, not exclusively designers.
Matt Kaplowitz is Founder and Director of Bridge Multimedia, an organization that provides accessibility strategy and implementation. He shared some context around creation of materials for Americans with disabilities. He asked us to think of the first image that came to mind when he said the word "Disability" and say it aloud. The overwhelming response was "wheelchair". He then followed up with these facts:
20% of Americans (1 in 5) have some type of disability
6% use a wheelchair
26.8% have a cognitive disability
10.4% have a serious mental illness
The five primary categories are:
Mobility
Intellectual / Developmental (includes Autism)
Psychiatric AD/HD (includes Anxiety, Bipolar, Schizophrenia, Depression, Alzheimers)
Vision
Hearing
He also shared some of the practical considerations and takeaways:
For those with mobility constraints:
practical considerations like holding a brochure or paper (weight, texture, etc.)
For those with psychiatric disabilities:
difficulty organizing content and reading long passages of text
choose simplicity over complexity of layout with accessible headlines and text
reading levels / vocabulary vary
use of numbers and comprehension varies
For those with vision issues:
sans serif, non-italicized typography works better, with minimal usage of underlines
glossy paper creates shine which can be difficult to see
6% of all Americans are color blind (department of Education / PBS joint study)
And hearing disability can sometimes result in low literacy
Takeaways:
Logical organization
Informative headings
Limited sections per page
Simplicity over complexity
Ragged text (reads better than justified)
Number of words on a page (people read only 18% of a page on average in an "F" formation)
Consult the community to be sure that your communication is clear—The disability community call to action: "Nothing about us, without us."
These are all very important and achievable considerations.
Courtney Spearman, Design Specialist, National Endowment for the Arts
History of Design in Federal Government
Key Takeaway: There is an impactful legacy of design in Federal Government
Lee Andrese, VP Aquent Studios, Federal
CommUNITY of Storytellers
Key Takeaway: To create value for design, utilize a formula of Problem : Action : Results (PAR)
Ana Monroe, Service Designer, The Lab at OPM
Service Design, Concept, Craft and Content
Key Takeaway: What is Service Design? The importance of what this brings to the Federal Government for American citizens
Ashleigh Axios, Creative Director, The Studio for Automattic
Inclusive by Design
Key Takeaway: Good design is inclusive design—a powerful tool that mediates our relationship with the world, see the Inclusive Design checklist here