Experiential Product Development and Testing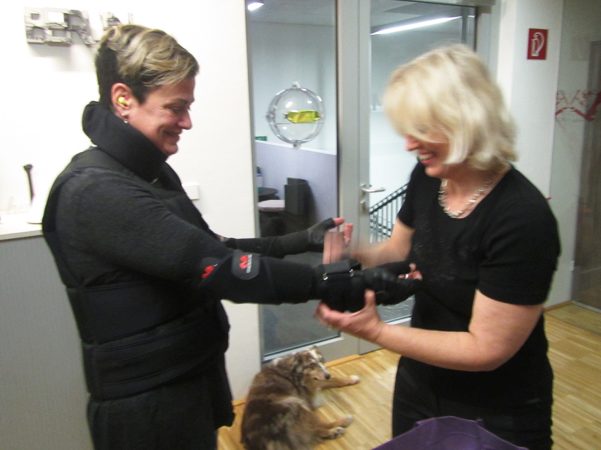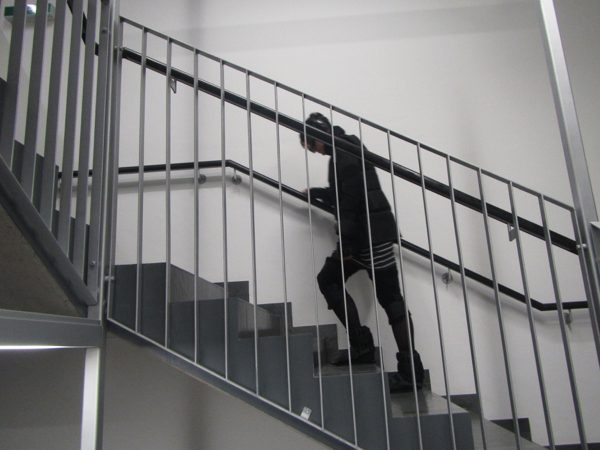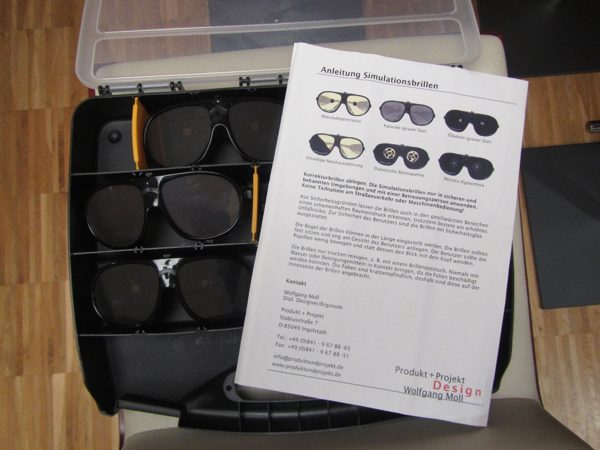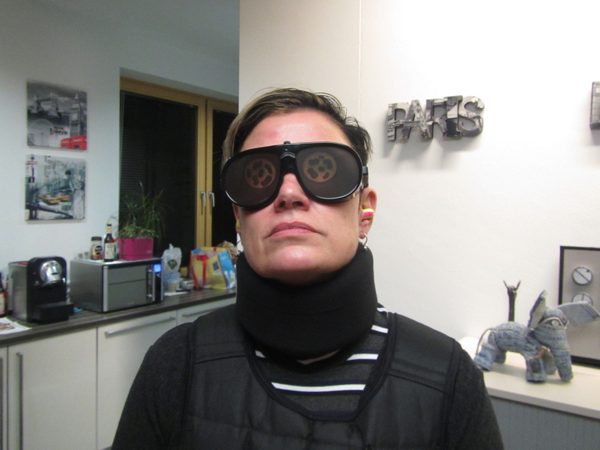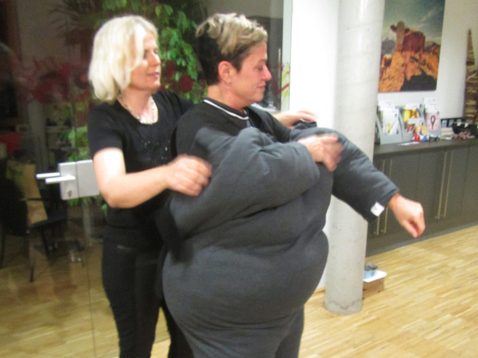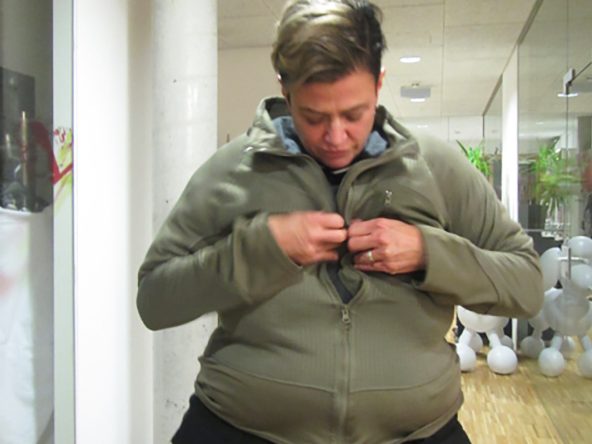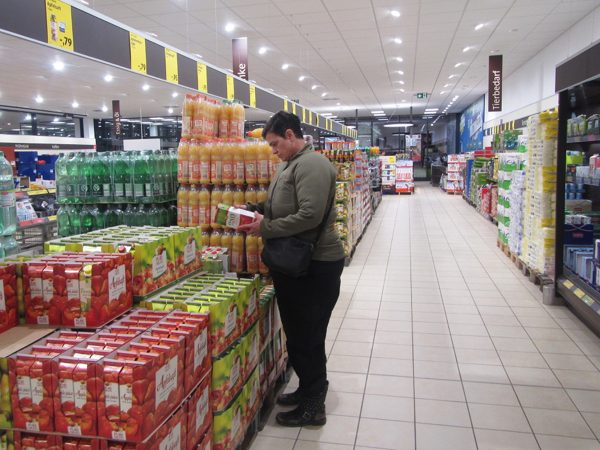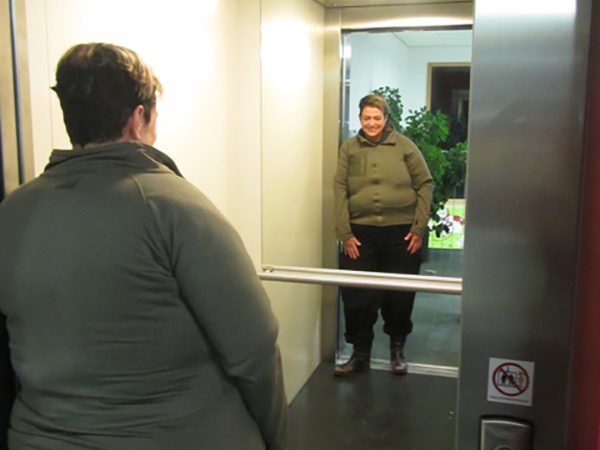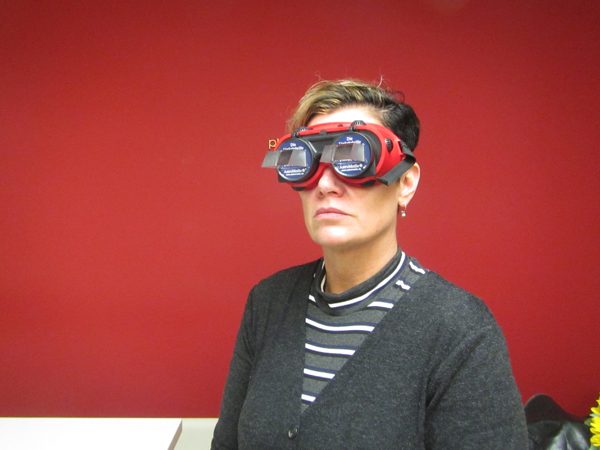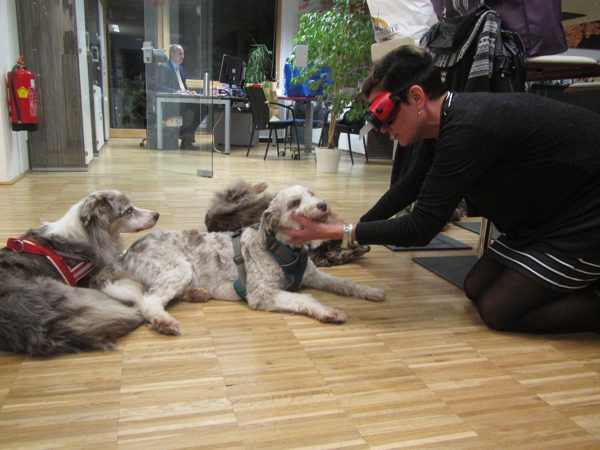 I had the chance to test some of the sensory equipment that used for experiential product development and innovation while working with the students at the Austrian Marketing University (AMU) in areas of Branding and Green Marketing last week. This type of testing helps to raise awareness and put them directly in the place of the consumer.
I was first outfitted with gear, including weighted vest, arm and leg bands, a neck brace, ear plugs and light reducing goggle to simulate advanced age challenges. A series of eyeglasses simulate various conditions, such as cataracts and glaucoma. Tight and/or weighted bands create a loss of joint movement and chest weight restricts average airflow into the lungs. I then toured the building, took the stairs and completed a number of tasks. It is amazing how quickly you adapt your speed, motion and positioning of the body to compensate for the restrictions. It was immediately clear how everyday surroundings can assist or hinder you. Very difficult.
For the second experience I was dressed in weights and a suit that simulated a 60lb. weight gain. I then had to dress myself and again toured the campus, completing some tasks. I was also accompanied by one of the professors on a short shopping trip. Again, speed, range of motion and stamina were affected. I also had difficulty navigating and didn't really have a clear sense of my body and size.
There are other sensory tools employed – a glove that simulates an unsteady hand and glasses that flip the scene 180 degrees so up is down and down is up. At first this was almost impossible to navigate. It was surprising to find that after a short 3-5 minutes of moving and walking around, the mind compensates and I began to be able to navigate, even petting the mascot dog or moving items on the kitchen sink.
We continuously view life from the perspective of the audience we are creating for in everything that we do but making the physical restrictions a reality beyond understanding and imagination was truly an eye opening experience. Experiential product development and innovation testing is an important tool.