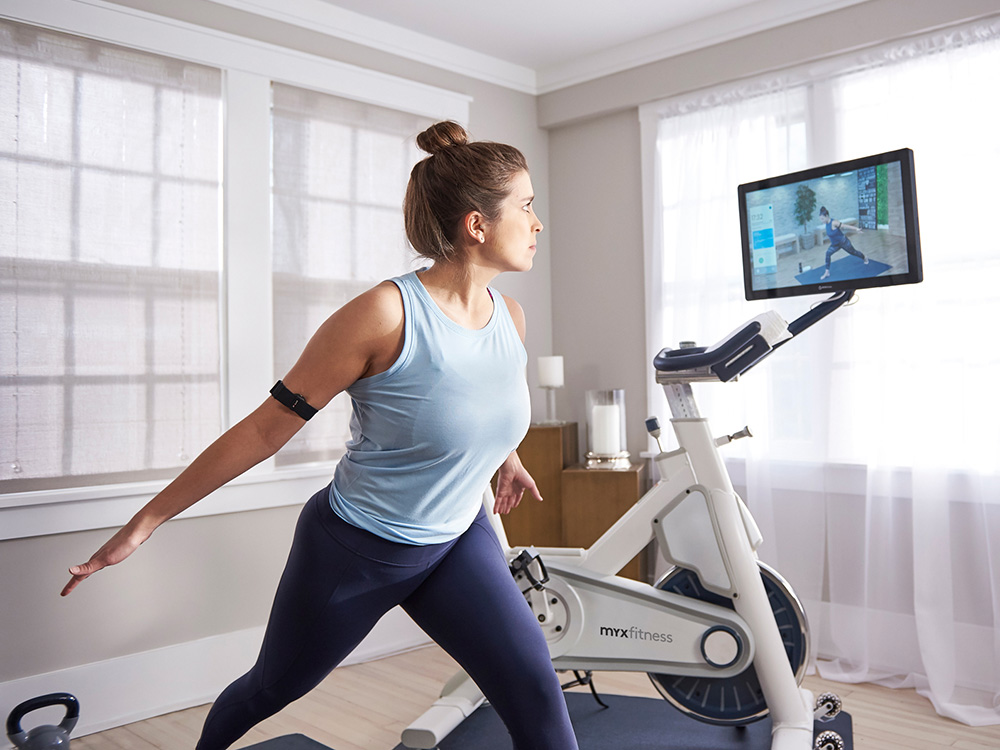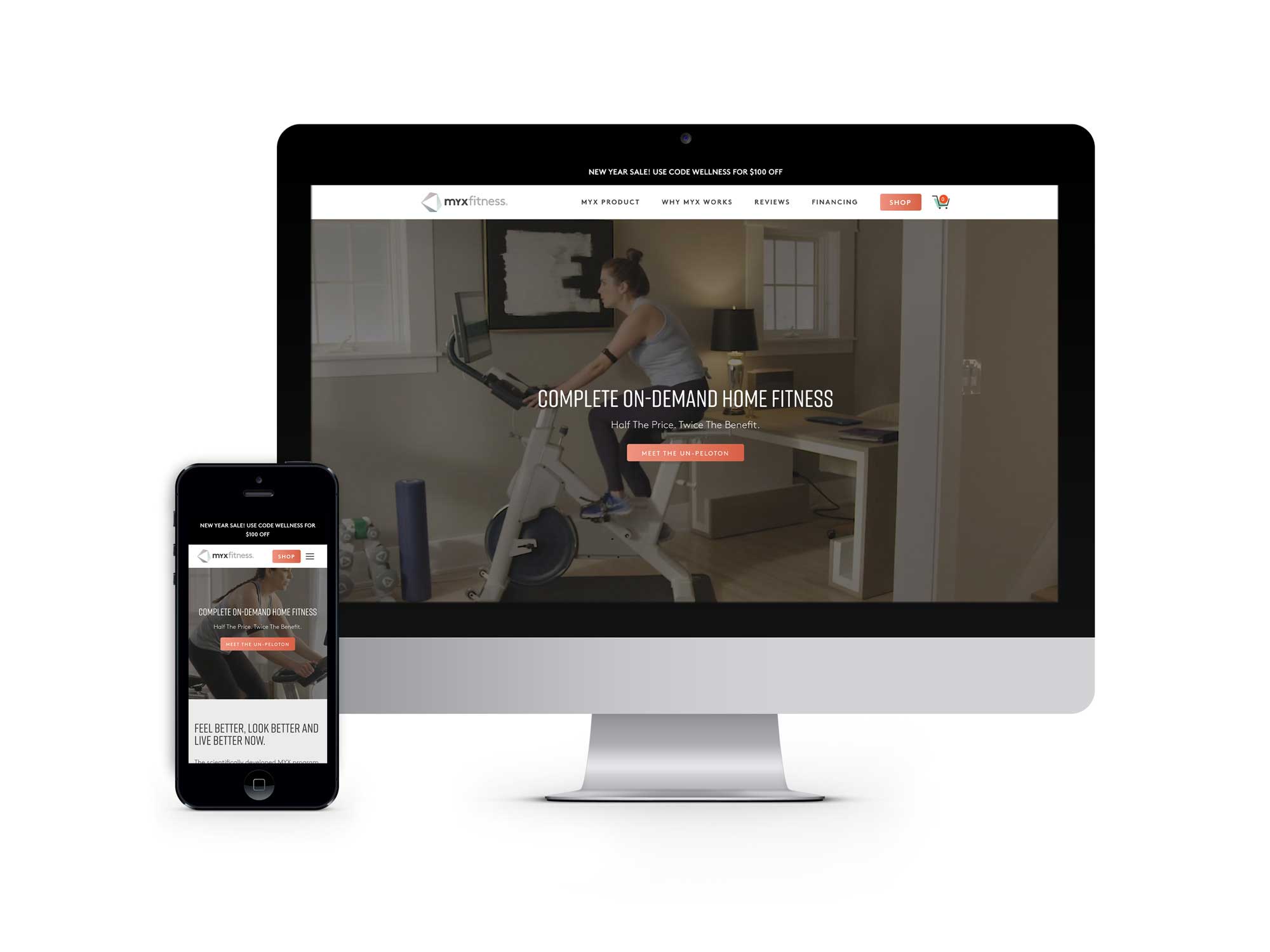 Ecommerce, mobile first website design and development. Visit myxfitness.com.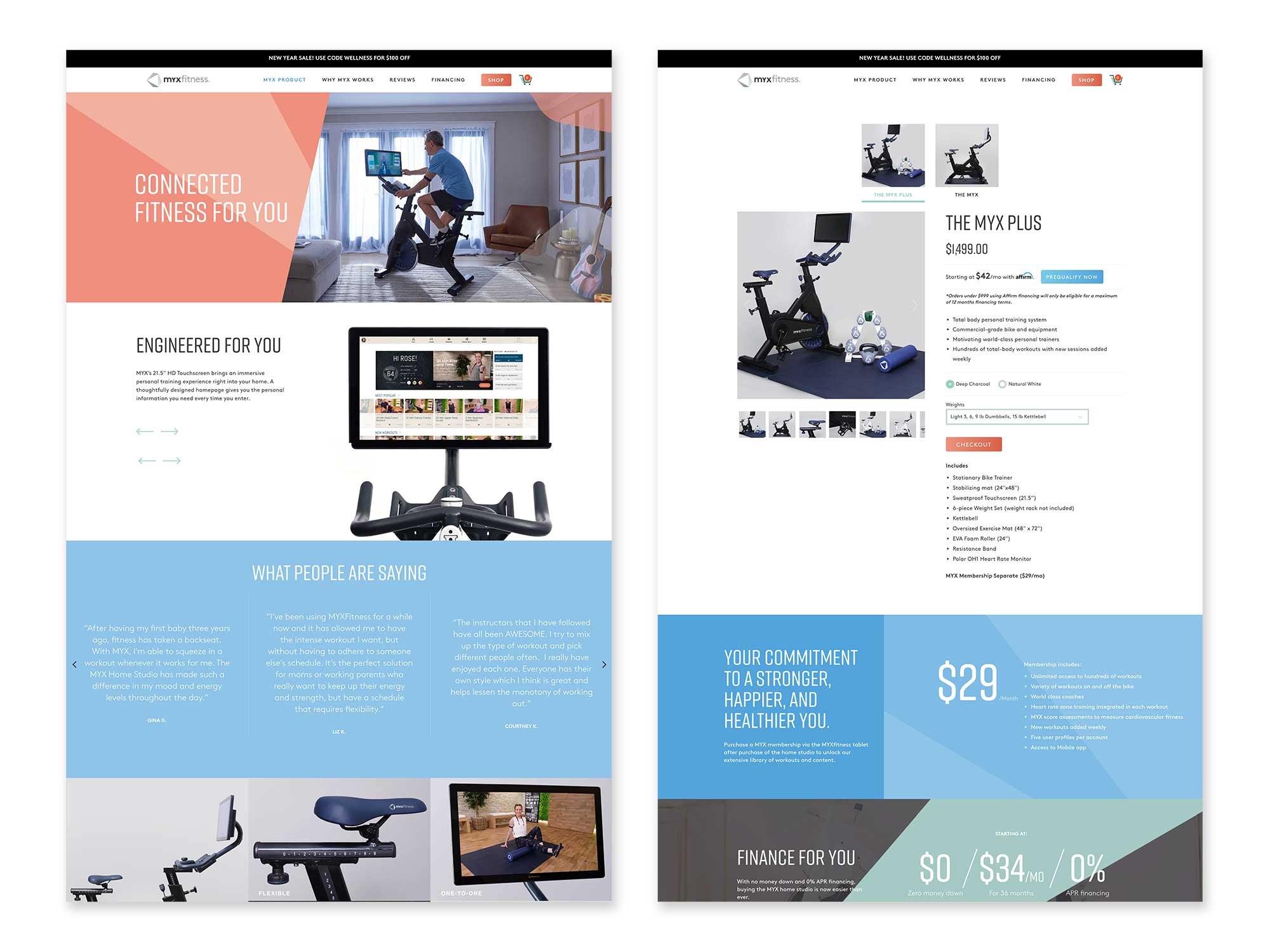 Product overview and shop pages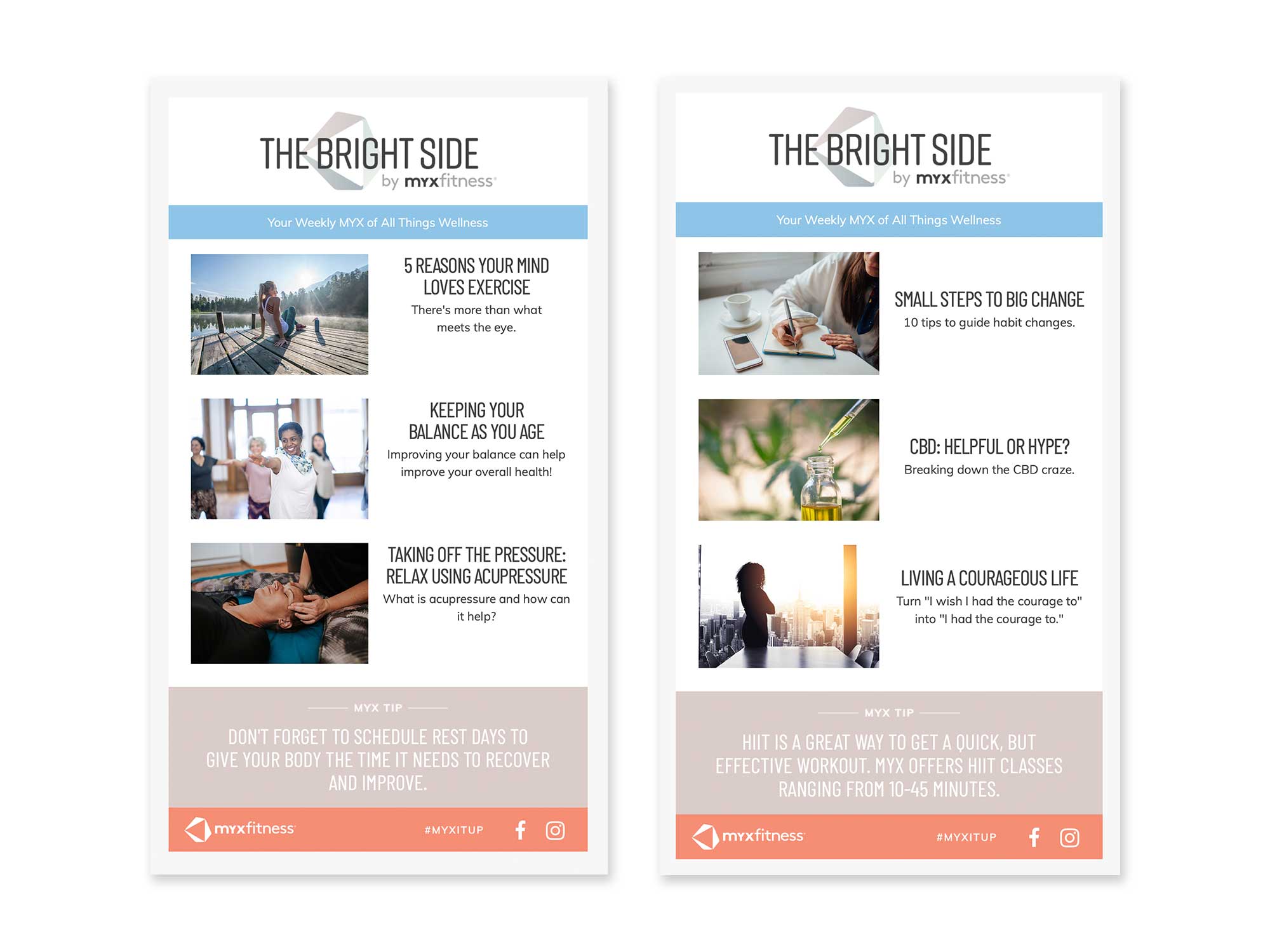 The Bright Side Weekly Email Newsletter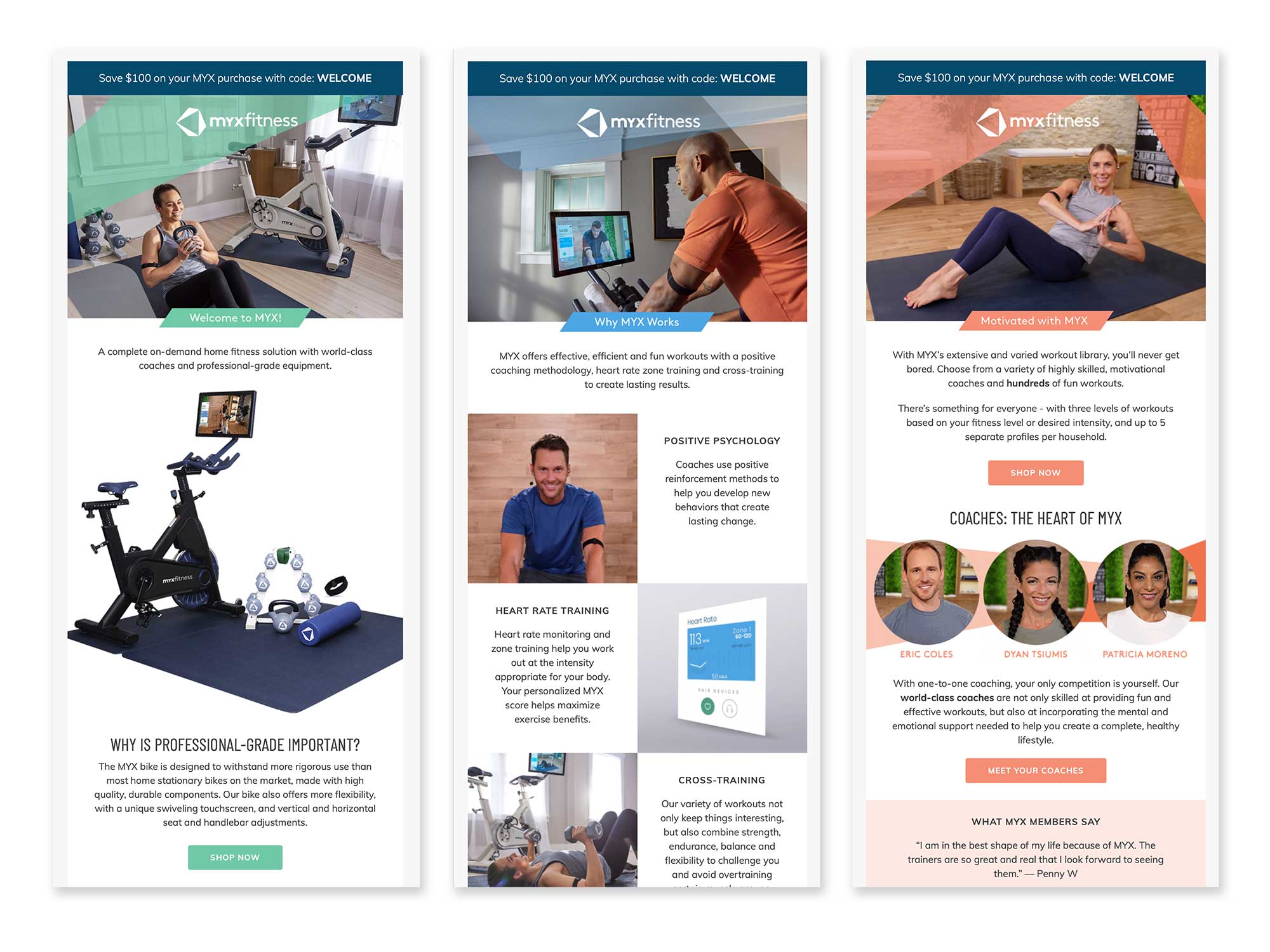 Newsletter sign-up welcome email series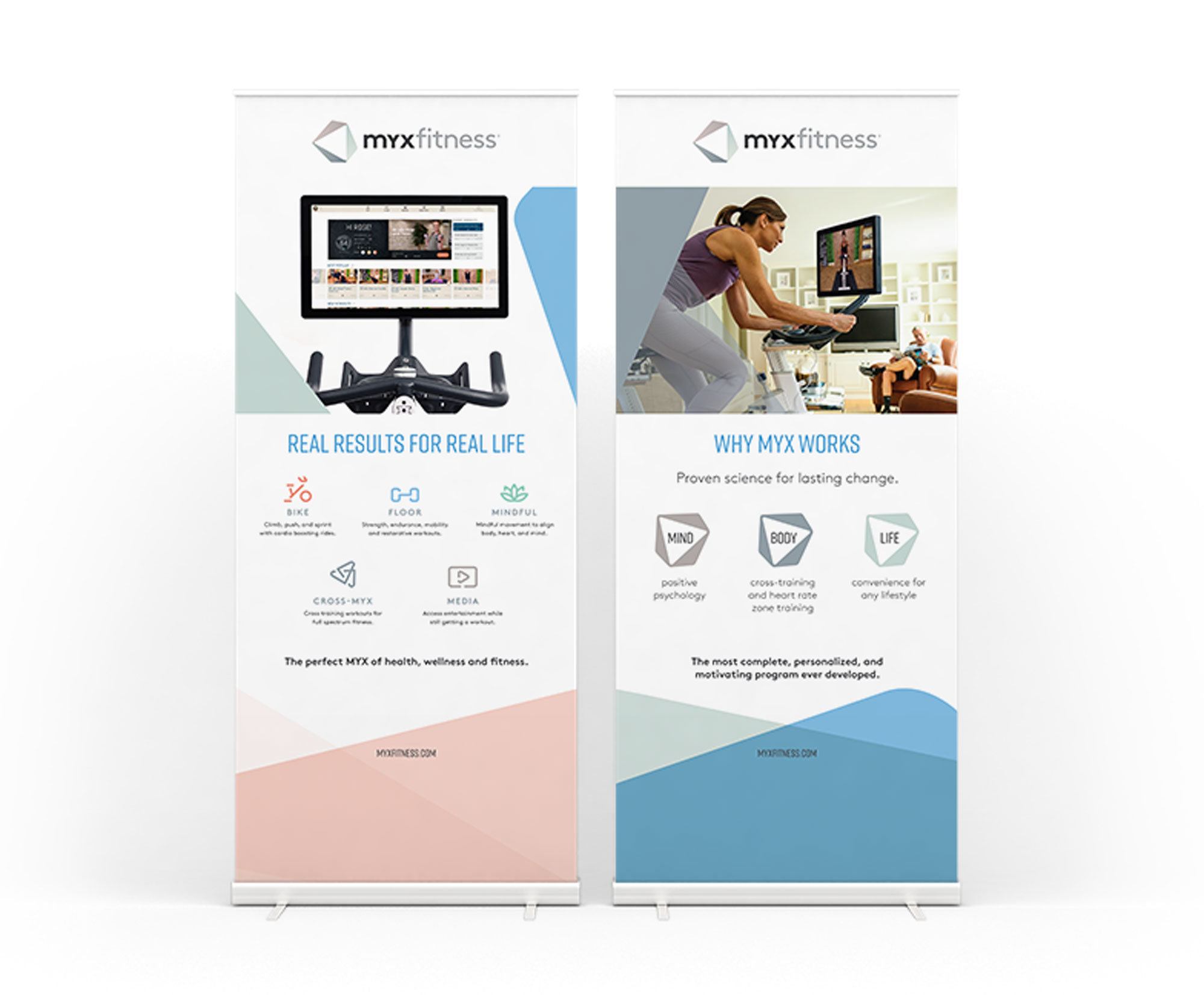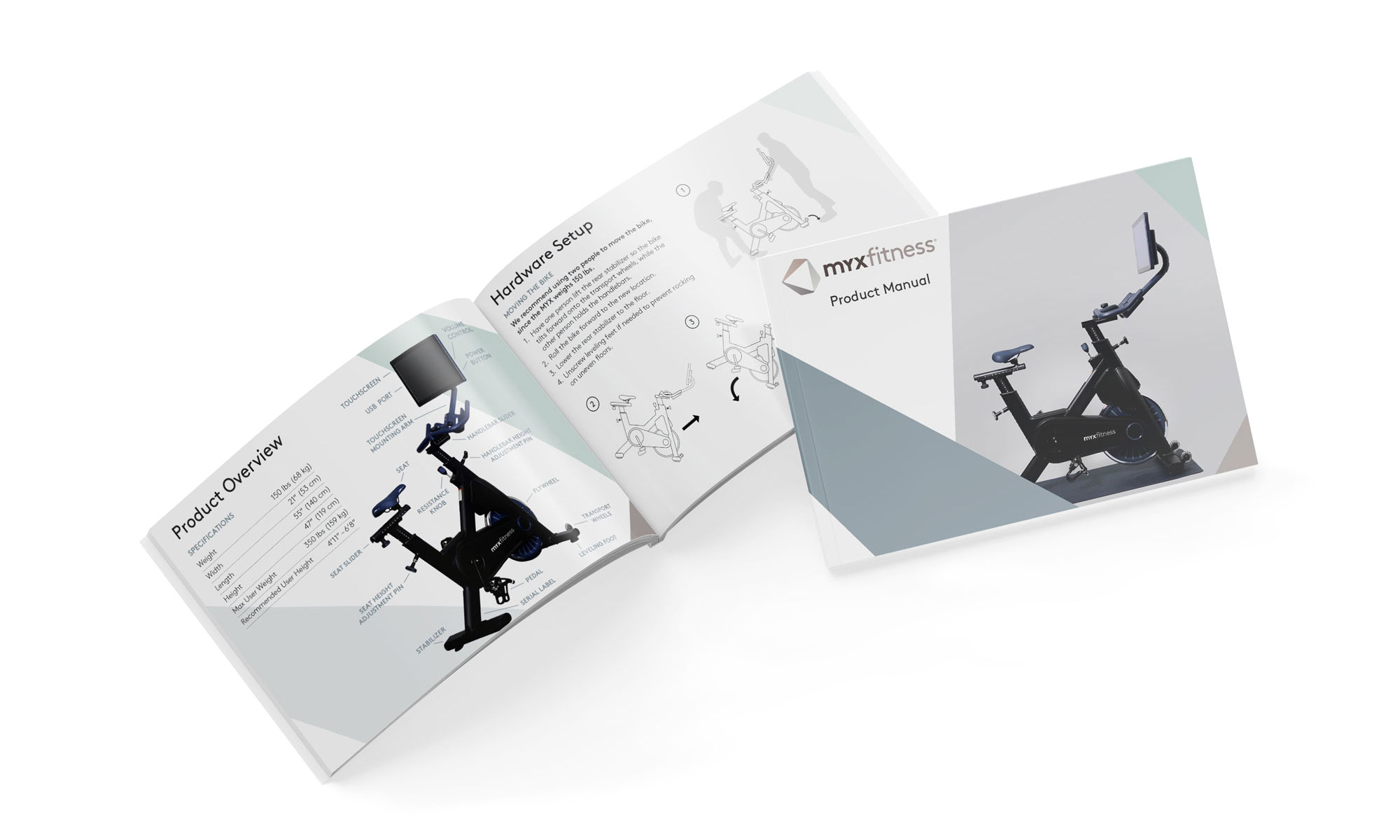 User guide and product information manual
MYXfitness
Integrated Marketing Program
MYXfitness is a direct-to-consumer, on-demand home fitness brand offering a diverse range of motivating workouts that combine positive one-to-one coaching, heart rate zone training and cross training. The brand's unique MYX of health, wellness and fitness is designed to help people feel and look their best and create lasting change. MYXfitness has everything needed for a total body workout—from on bike workouts, yoga, weight training, endurance, stretching and more.
Alternatives works in collaboration with the MYXfitness in-house sales and marketing team to develop a robust, ongoing, integrated marketing program. The program includes strategic planning, messaging, content development, website and digital marketing creative to drive online sales, and increase website traffic and social media engagement. We designed and developed an easy-to-shop, mobile first e-commerce website utilizing a customized Shopify platform and integrated third party logistics partners for a seamless online experience.
"I have worked with Alternatives for over 15 years on large established brands as well as smaller start-ups. They bring a unique combination of thoughtful strategic thinking founded in solid consumer insights together with no nonsense execution and blue chip New York City creative talent. They do this while also being mindful of costs and the bottom line. A truly rare combination in today's world. The team at Alternatives has helped me build brands, create brands, and also roll up their sleeves to execute at various sponsored events and trade shows. They are a great partner that I turn to first when I have a creative challenge. I look forward to working with Alternatives for years to come."
—Herbie Calves, President