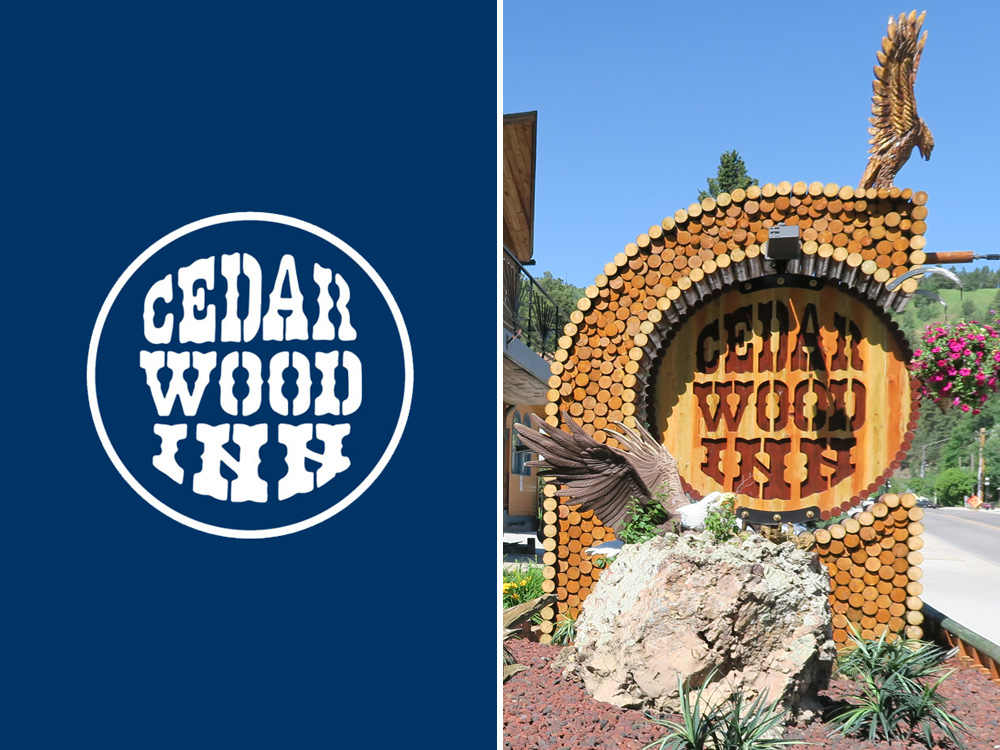 The brand logo is based on the beautifully handcrafted sign of the Inn and adds a touch of artisan personality that is unique to Cedar Wood Inn.
The "Best of the Black Hills" marketing campaign uniquely pairs the outdoor adventure of the Black Hills with the gambling and nightlife Deadwood has to offer.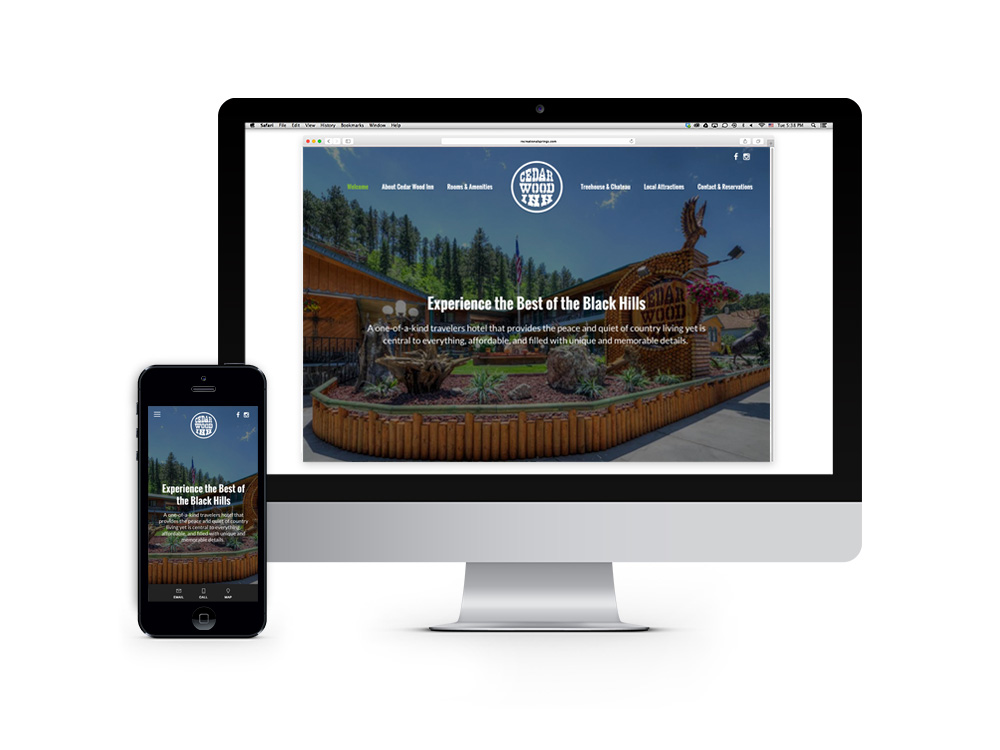 Responsive website design and development improves the user experience allowing visitors to get an immediate impression of the property and brand position.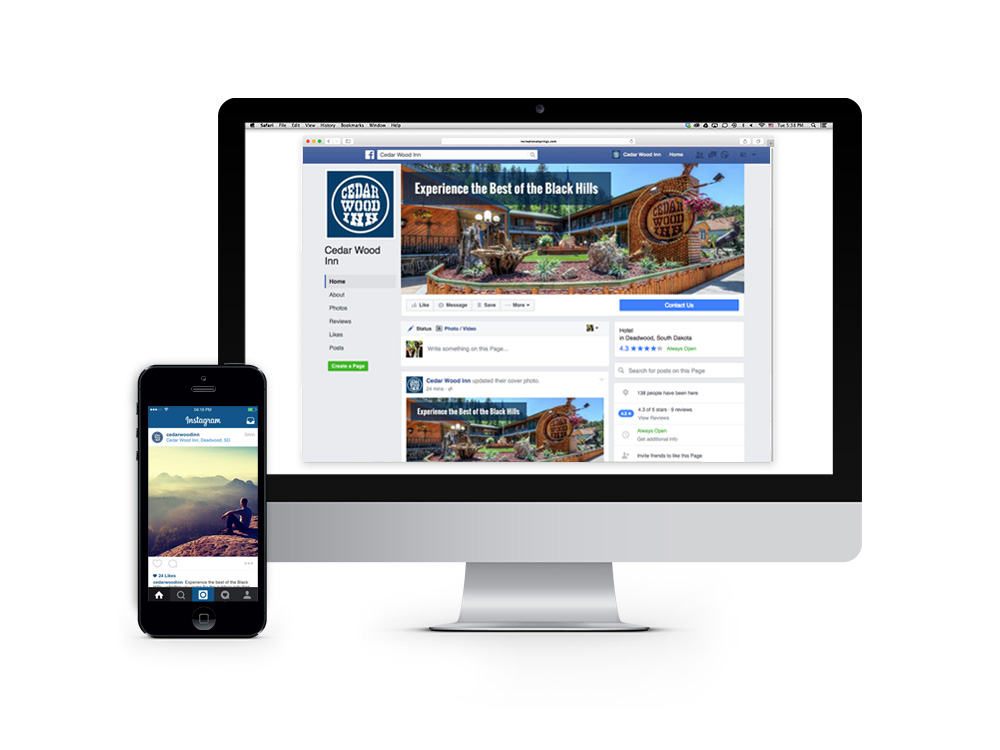 Social Media channels build an online community of followers and provide additional information and content to guests and potential guests.