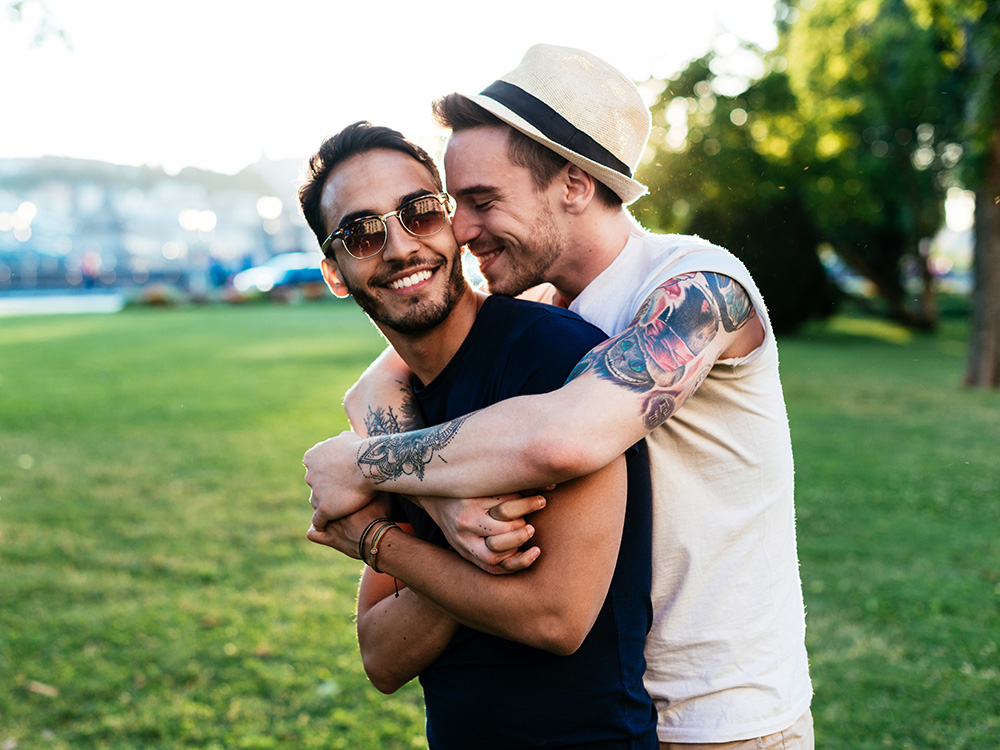 An identity system was created to accommodate all 4 divisions—Men's Health Foundation, Mills Clinical Research, SoCal Men's Medical Group and Men's Health Foundation Pharmacy. The system creates a synergistic look for all divisions and broadens the reach of the practice by creating ownership of key elements of their mission—Healthcare, Education, Empowerment, Advocacy and Research. The branding was then extended to marketing materials and a website to build awareness for the foundation.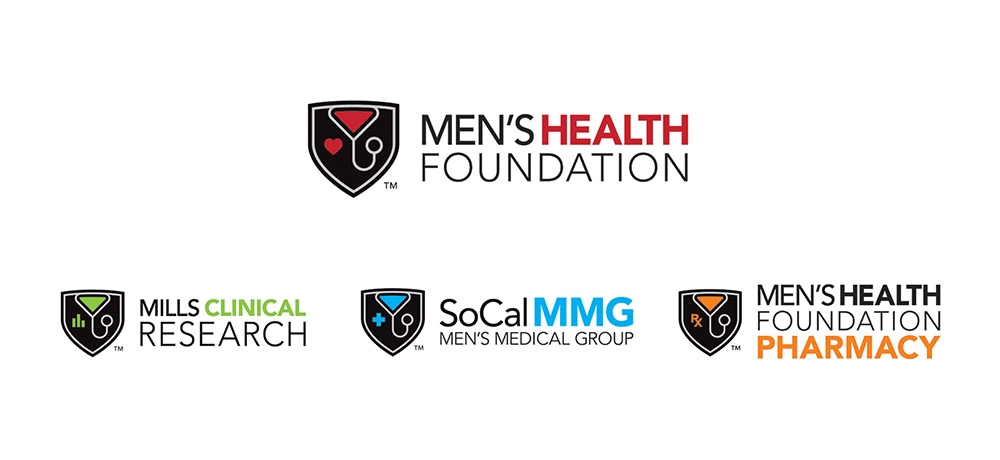 Logo and identity system for Men's Health Foundation, Mills Clinical Research, SoCal Men's Medical Group, and MHF Pharmacy.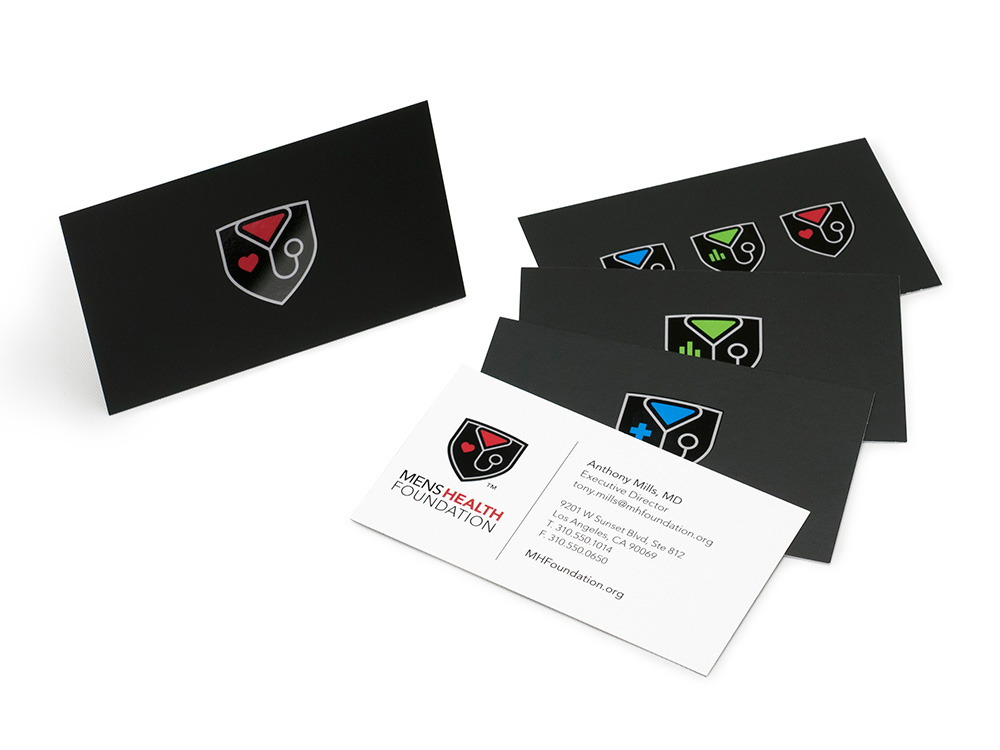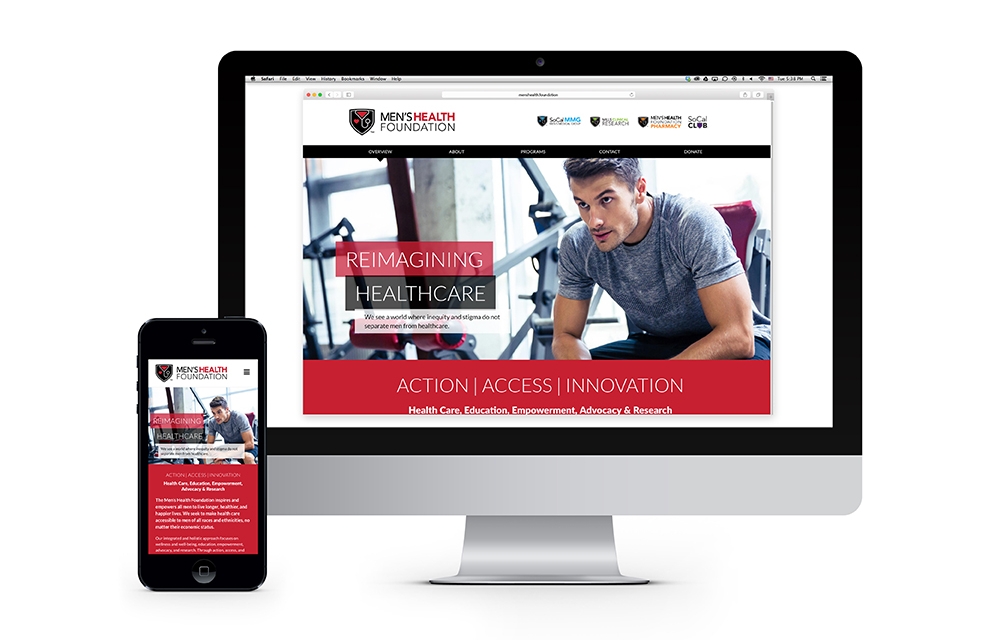 The mobile friendly design, research, resources and events calendar make the site a destination for those seeking the latest in men's health care.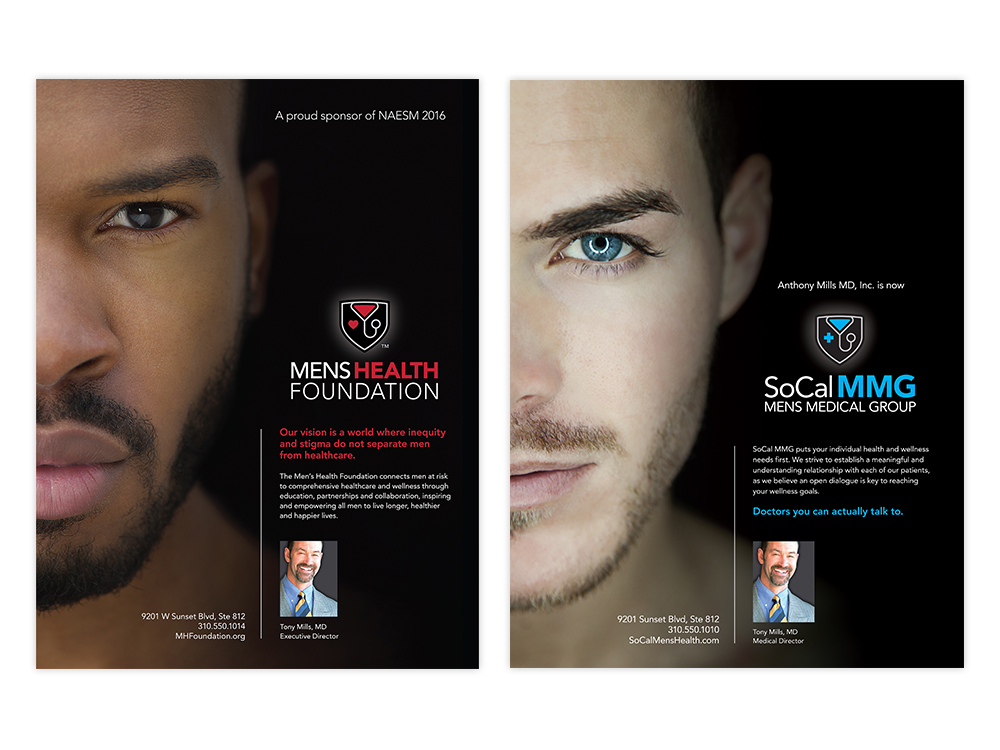 Advertising campaign drives brand awareness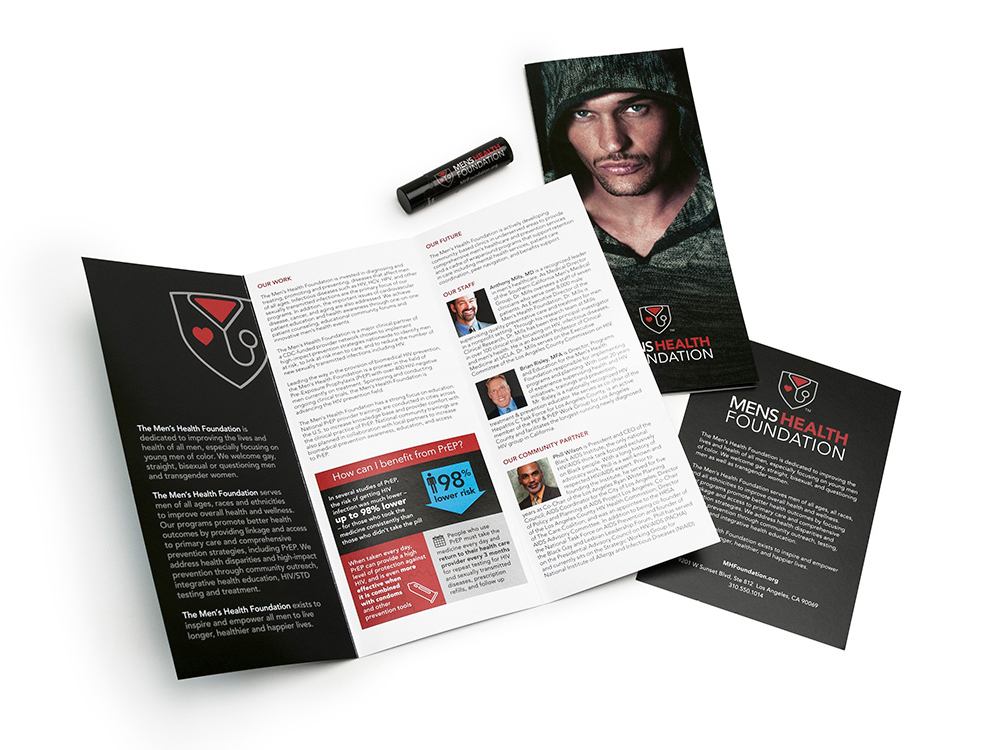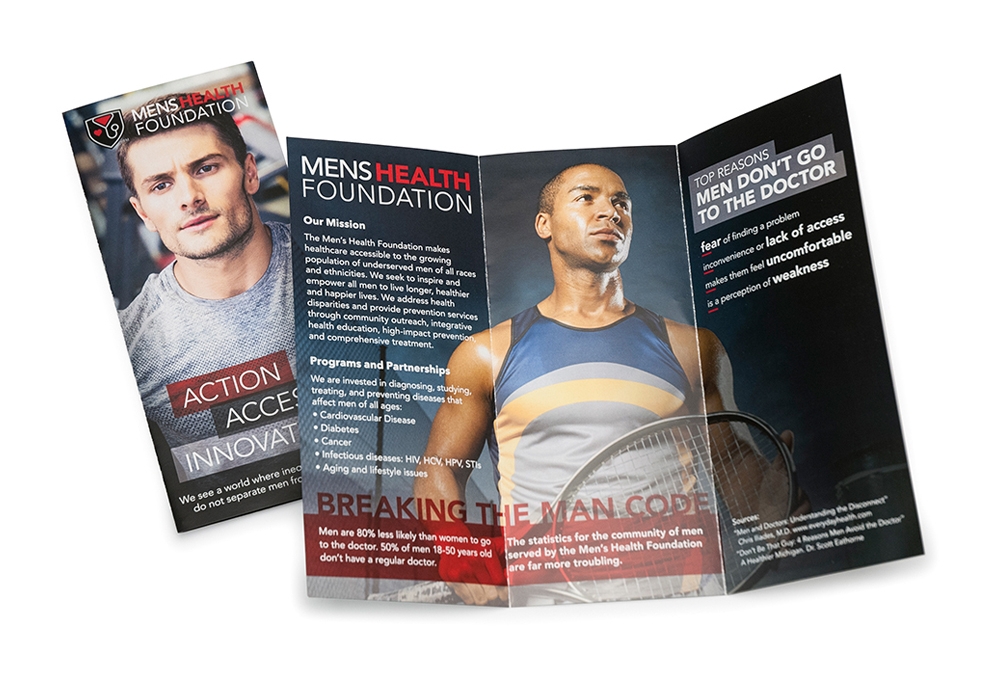 Men's Health Foundation marketing materials build awareness for the organization and its mission. Materials include brochures, postcard and promotional lip balm for use as a giveaway a health fairs.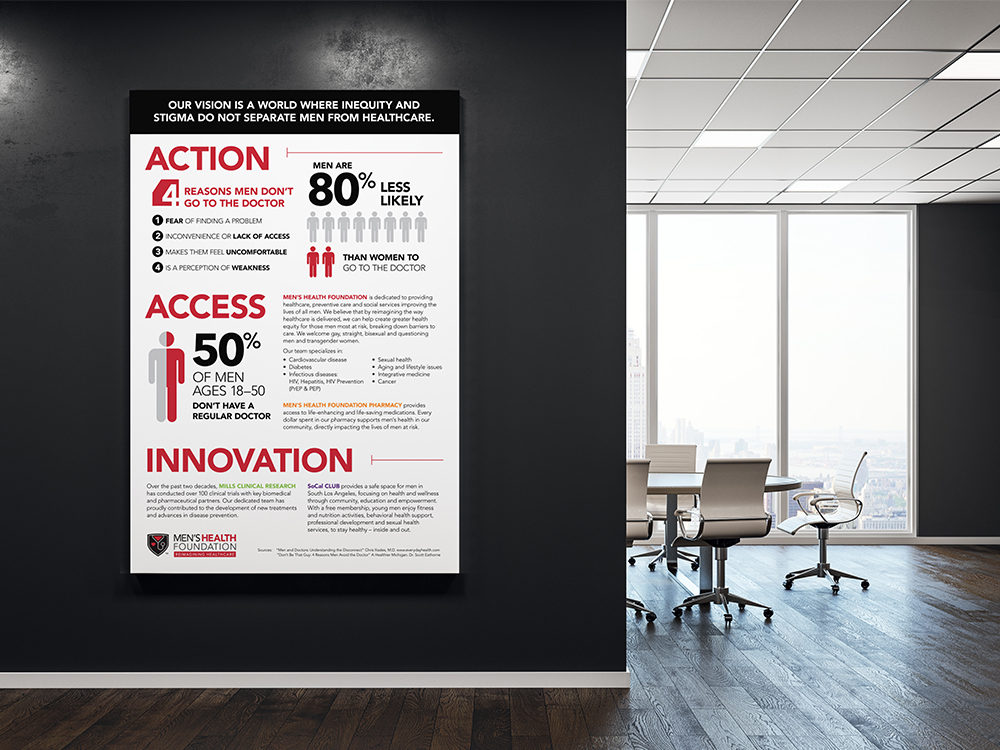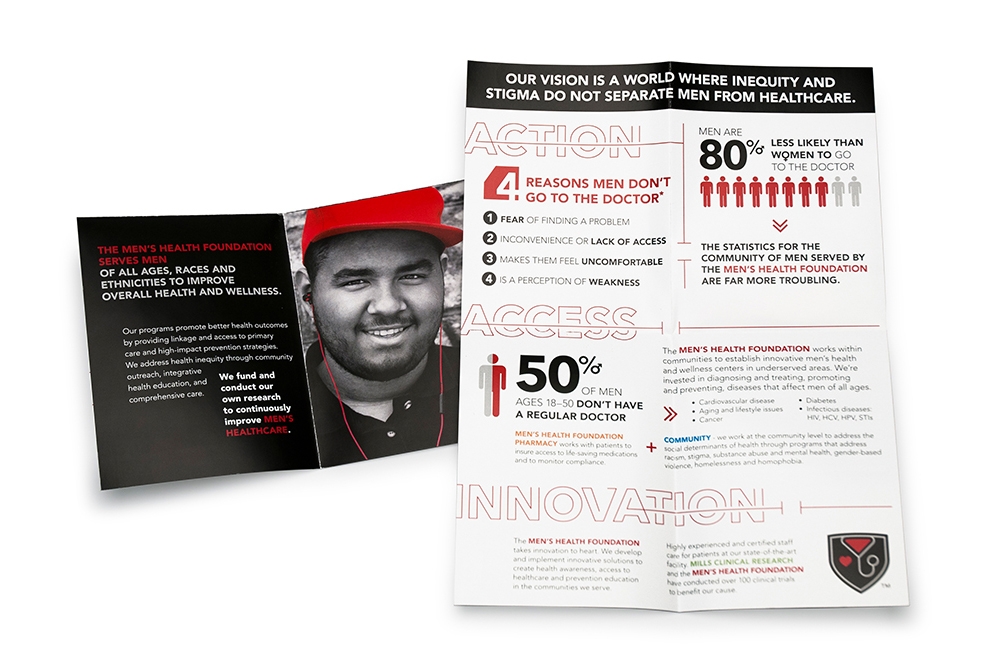 Print brochures and poster create awareness, provide information and deliver the key message of the foundation, "Action, Access and Innovation."
The SoCal Club, located in South LA, is a safe space for young men ages 12–29 that focuses on health and wellness through community, education and empowerment. Alternatives worked with founder Dr. Tony Mills, MD, to create a brand identity that is an extension of the MHF divisions. The branding was translated to the club interior, website and support materials, creating a welcoming and engaging environment where YMSM of color can feel safe, comfortable and empowered.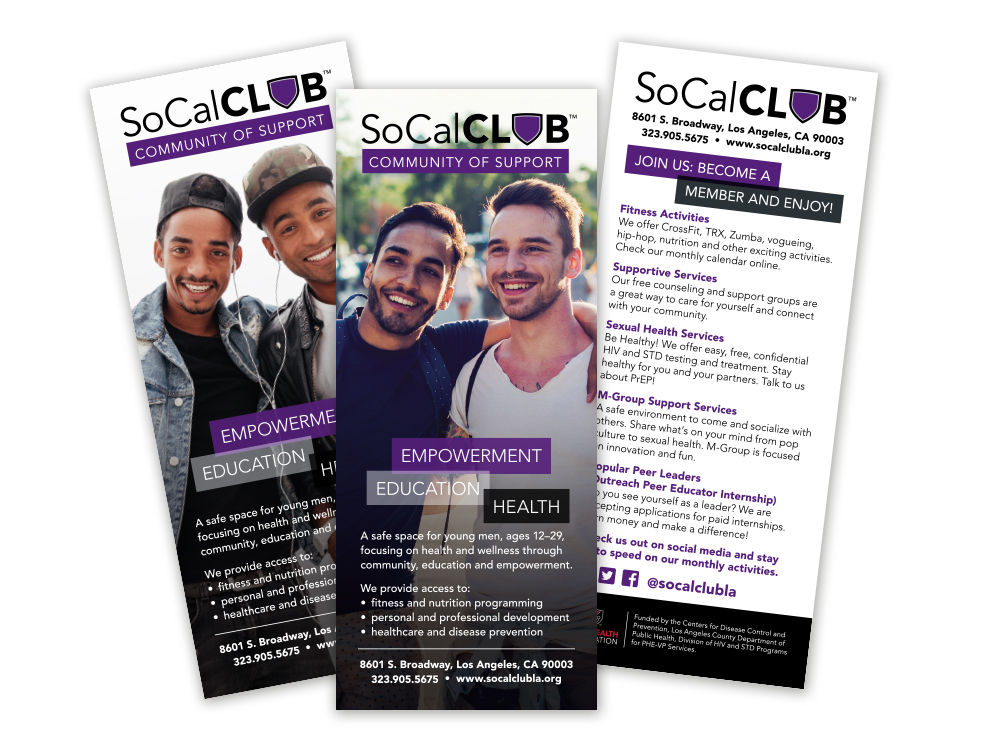 System of print brochures help promote different events and programs hosted at SoCal Club.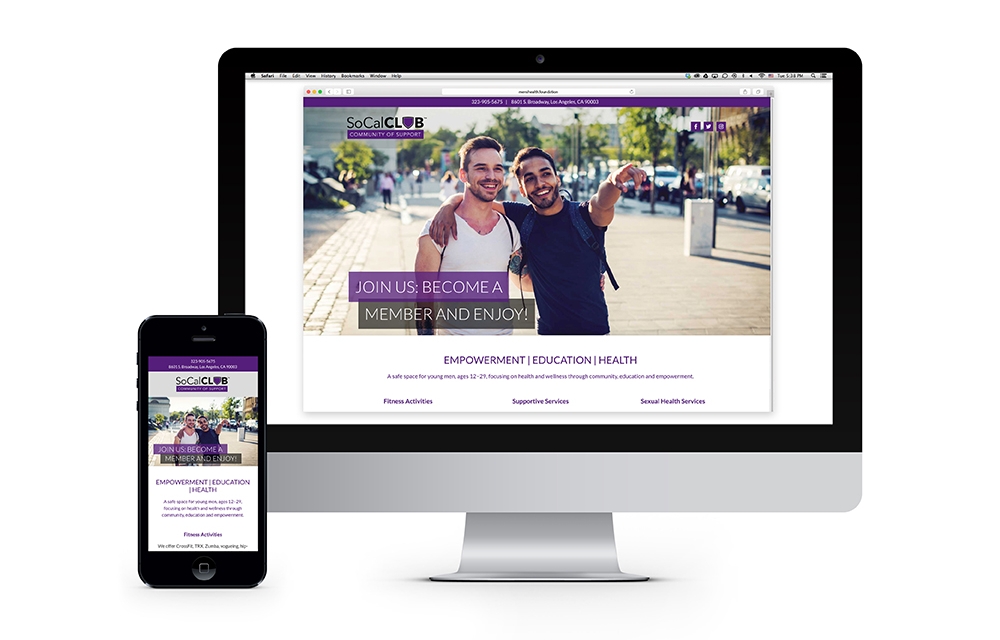 Design and development of the website builds a web presence and creates a platform for young men to engage with the brand.