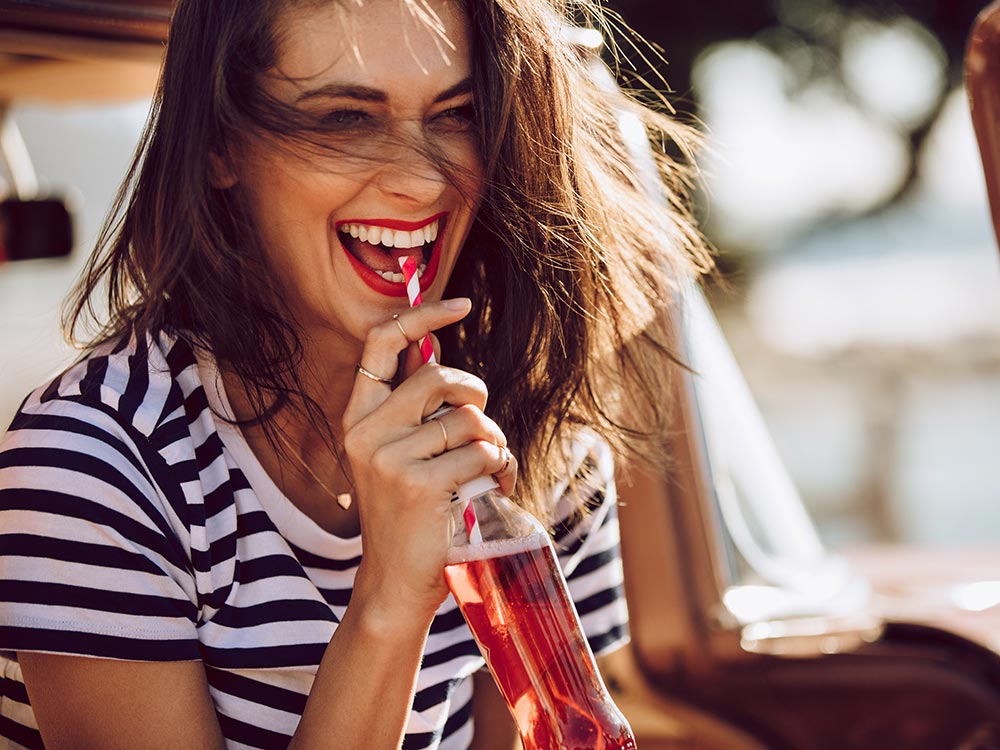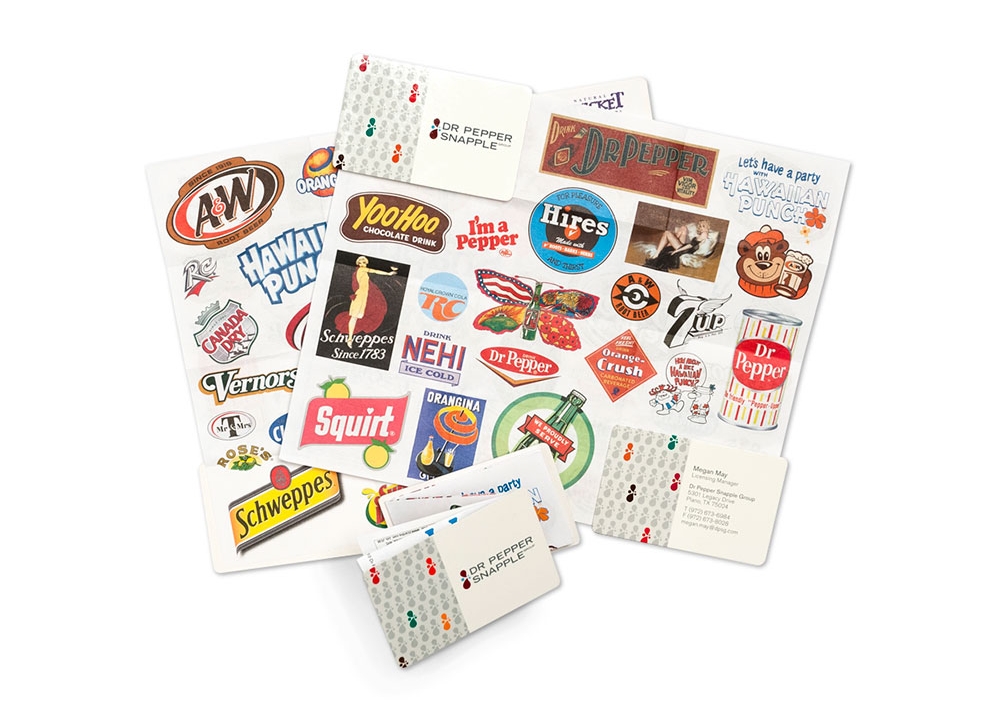 Promotional business card design that opens to feature current and retro brand marks and assets available for licensing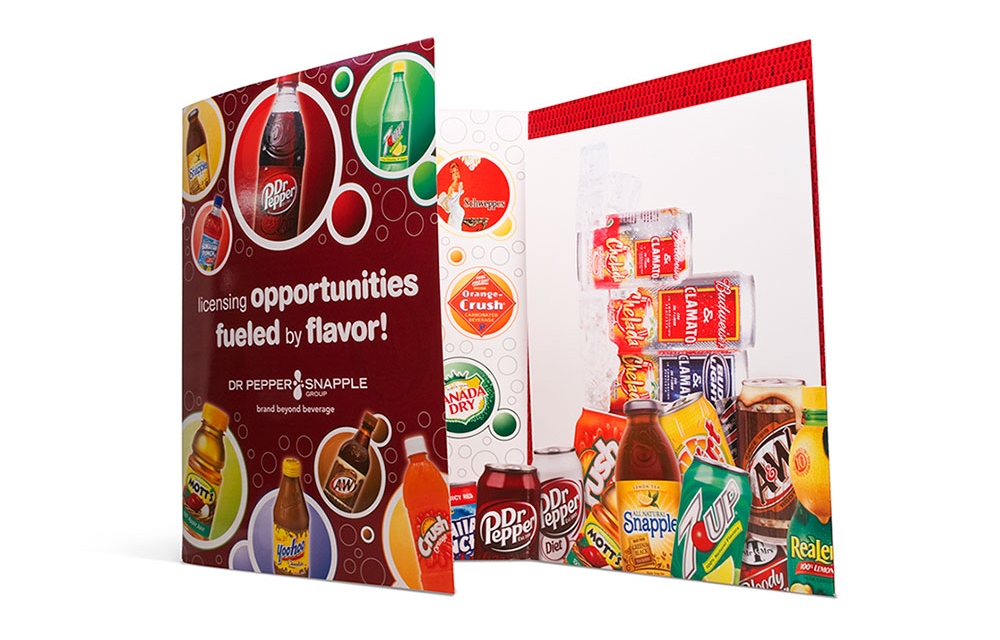 Keurig Dr Pepper press materials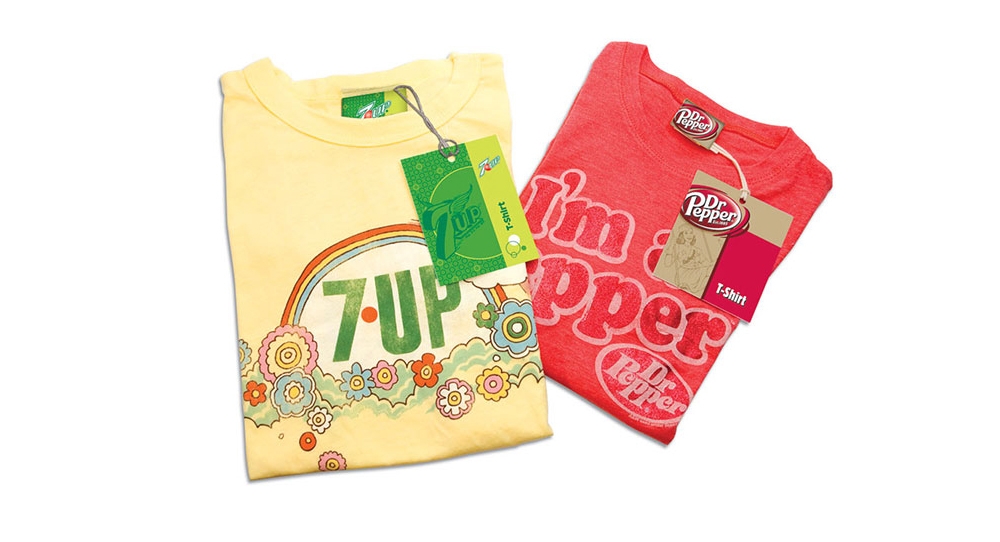 7UP and Dr Pepper apparel program featuring vintage graphics and branded hang tags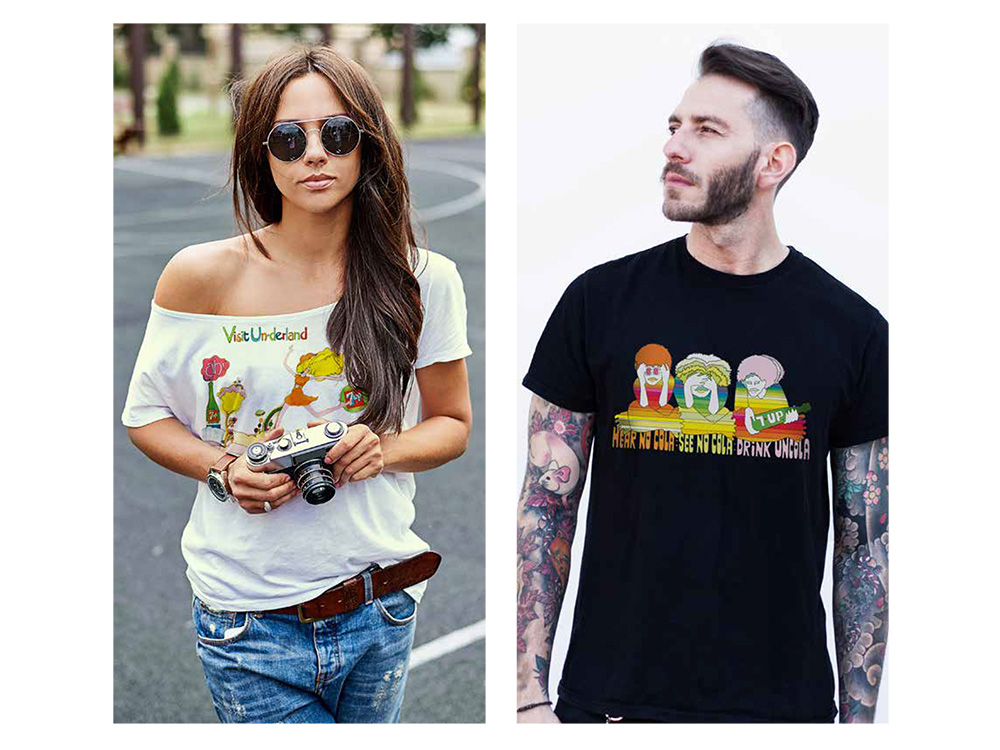 Fashion retail partnership program featuring 7UP retro graphics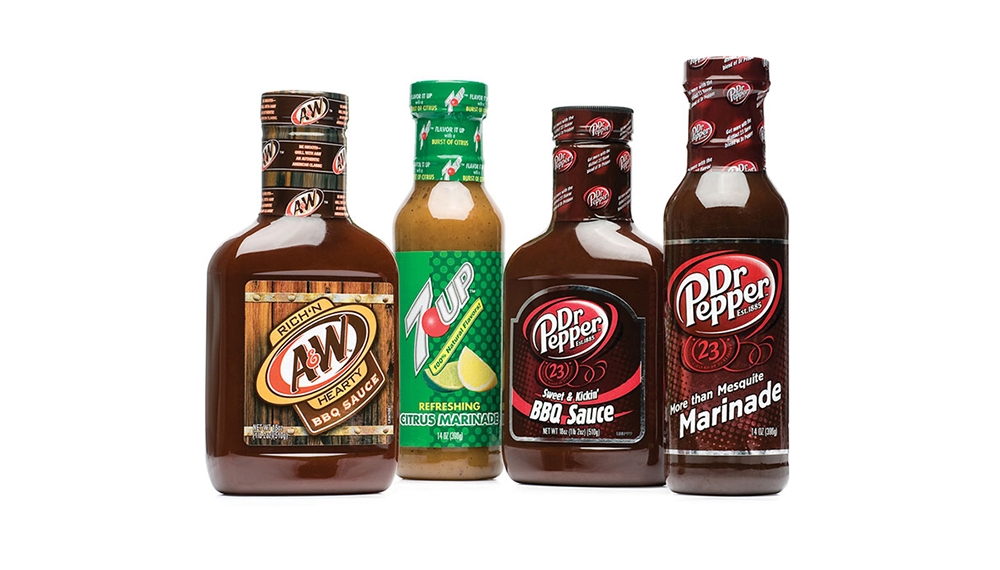 A&W, 7UP and Dr Pepper BBQ sauces and marinades inspired by fans who use the products to create their own recipes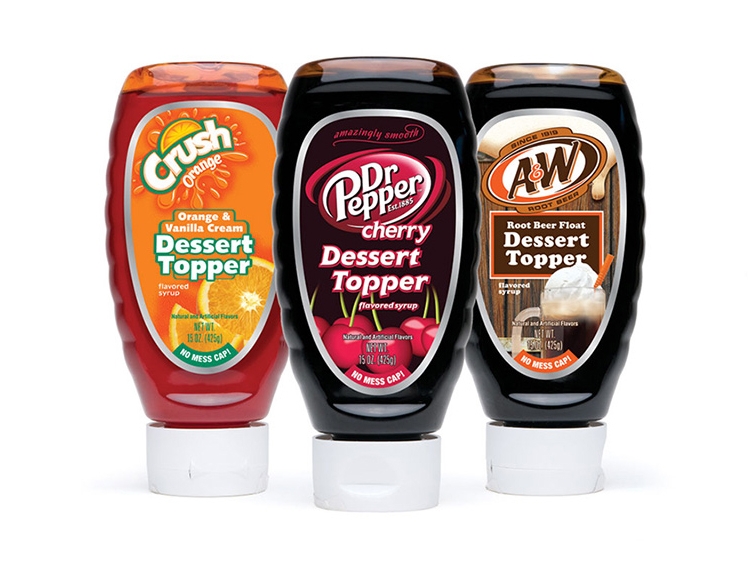 Dessert Topper flavor favorites – Crush, Dr Pepper and A&W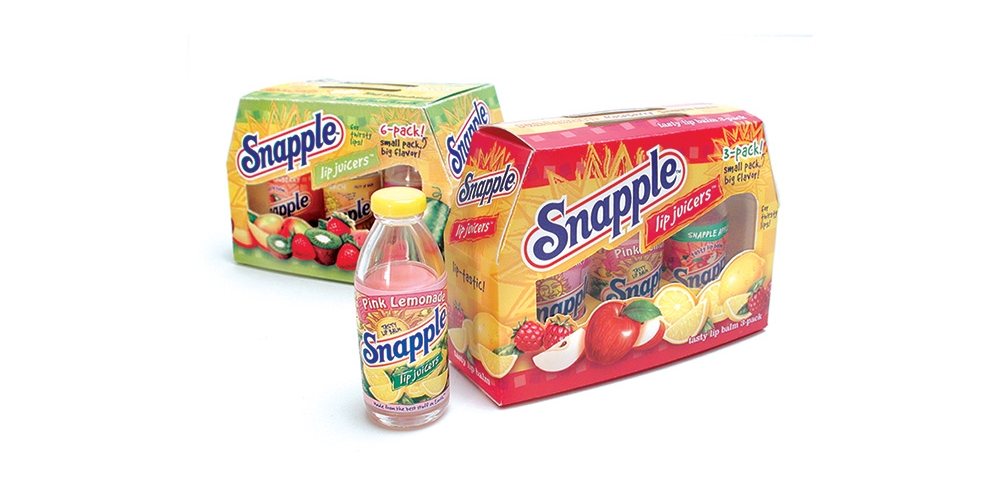 Snapple Lip Balm 3 pack and 6 pack featuring favorite Snapple flavors and the iconic bottle shape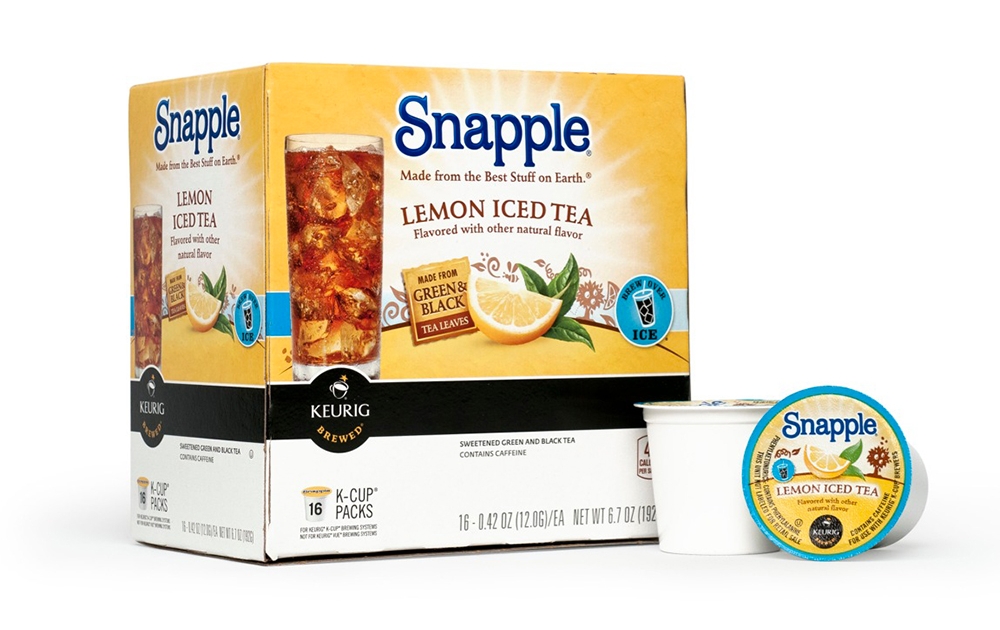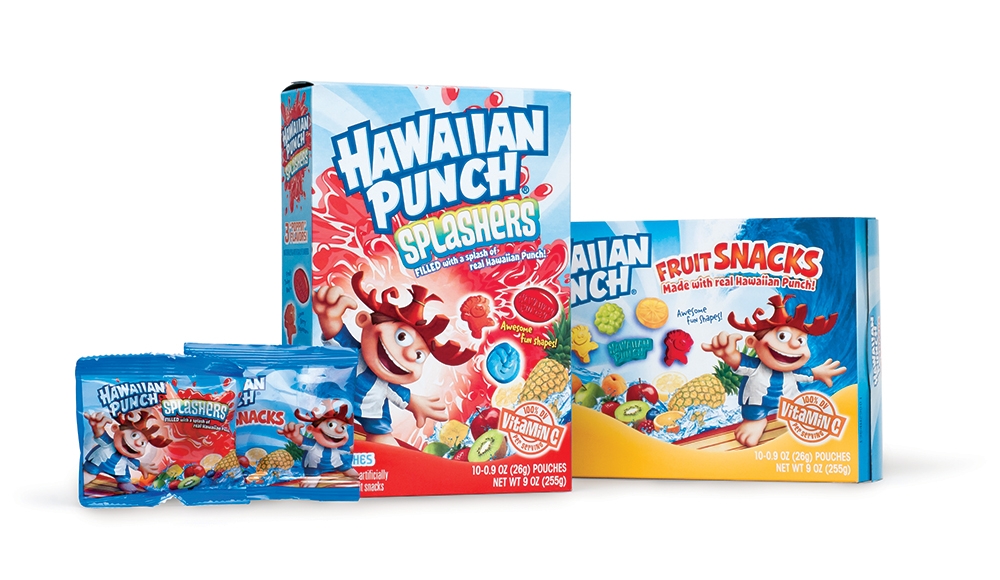 Hawaiian Punch Fruit Snacks
Snapple celebrates its NY roots with the sponsorship of an off Broadway Theatre complex located on 50th and Broadway. Alternatives designed the exterior "spectacular" sign with moving lights, 10′ Snapple Bottle and LED motion content playing on rotating Snapple caps. The theatre's interior lobby, signage, cocktail bar and promotional item sales kiosk combine Snapple personality with the elegance of a NY theater experience.
Real Facts: The sign is 180ft long and boasts the world's largest Snapple bottle and features tens of thousands of shimmering eye catchers.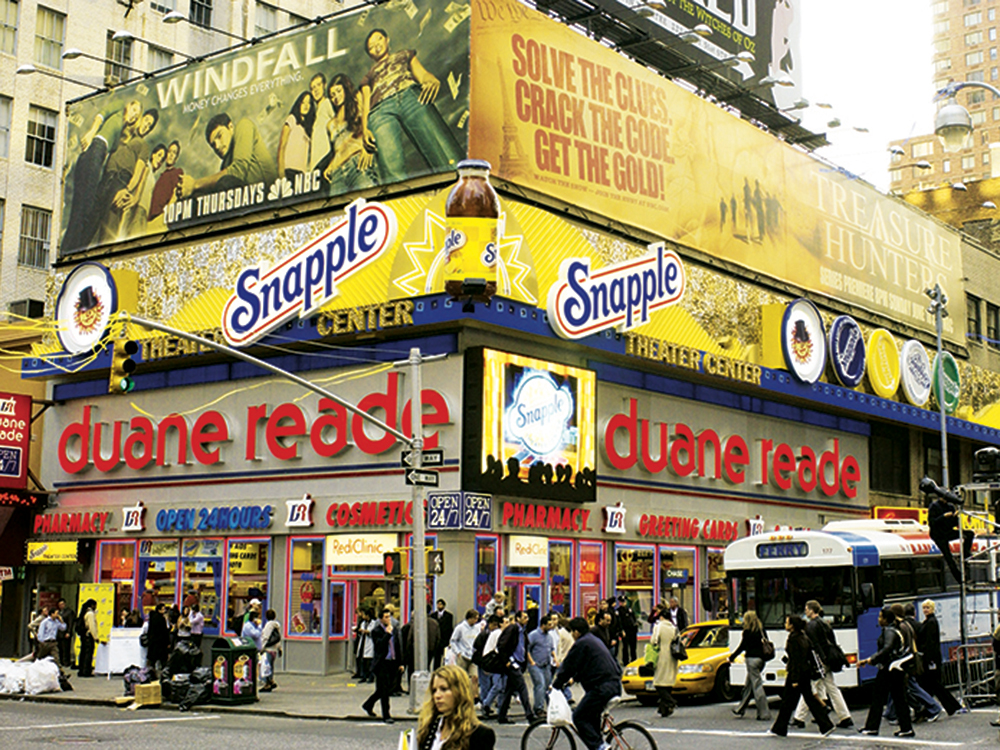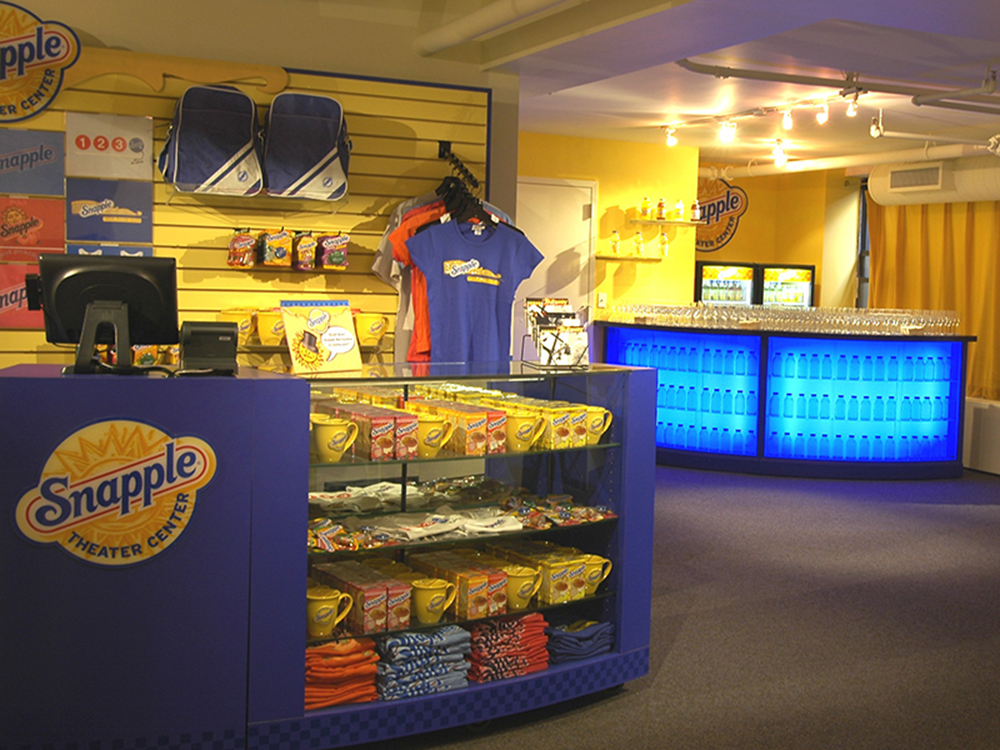 Licensing Expo Trade Show Booth
The trade show booth for Licensing Expo shows off their bubbly personality and ability to take brand beyond beverage. Using a multi-brand approach, the booth features vintage and current artwork of brands available for product extension opportunities.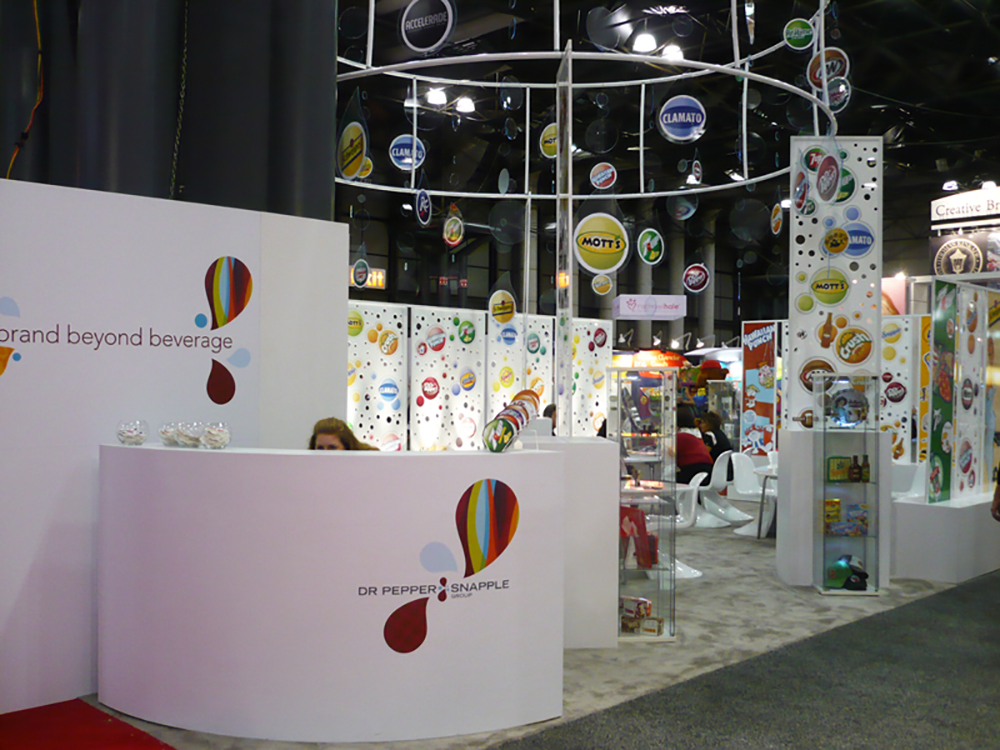 Trade show booth reception for Licensing Expo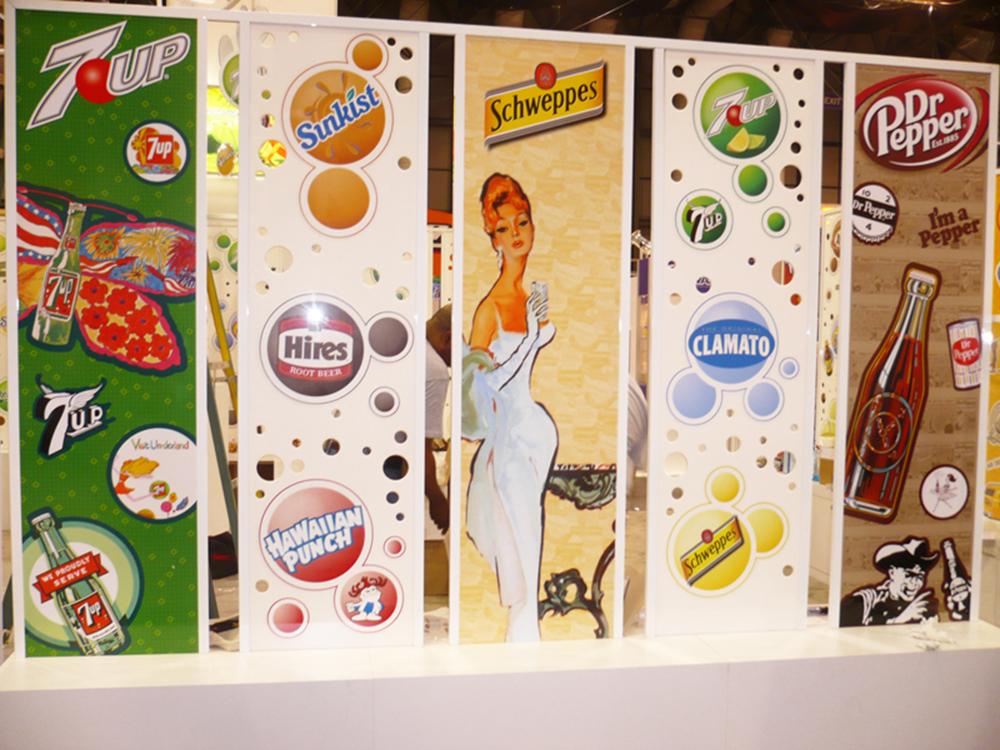 Trade show booth bubble display panels and overhead mobile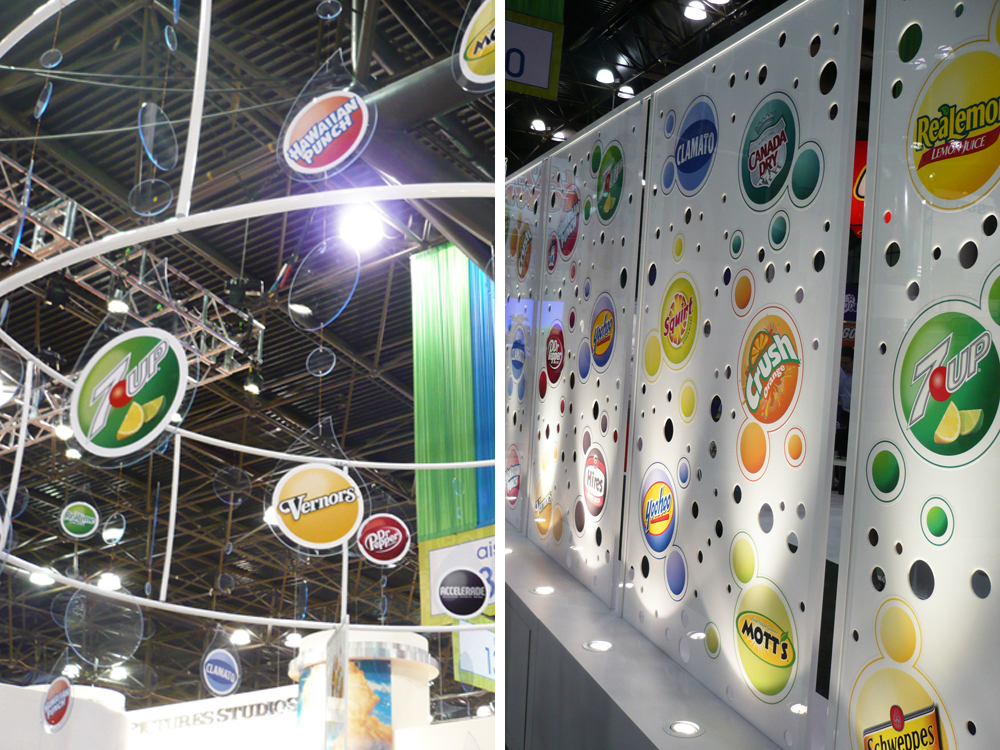 Custom cut bubble and artwork display panels
The renovation of the Whataburger restaurant in Waco, Texas, combines two home town favorites—Whataburger and Dr Pepper. We designed a customized retro interior with special edition vintage formica counter tops, a bottle history timeline and displays of historic brand artwork, inspired by the archives of the Dr Pepper museum also located in Waco.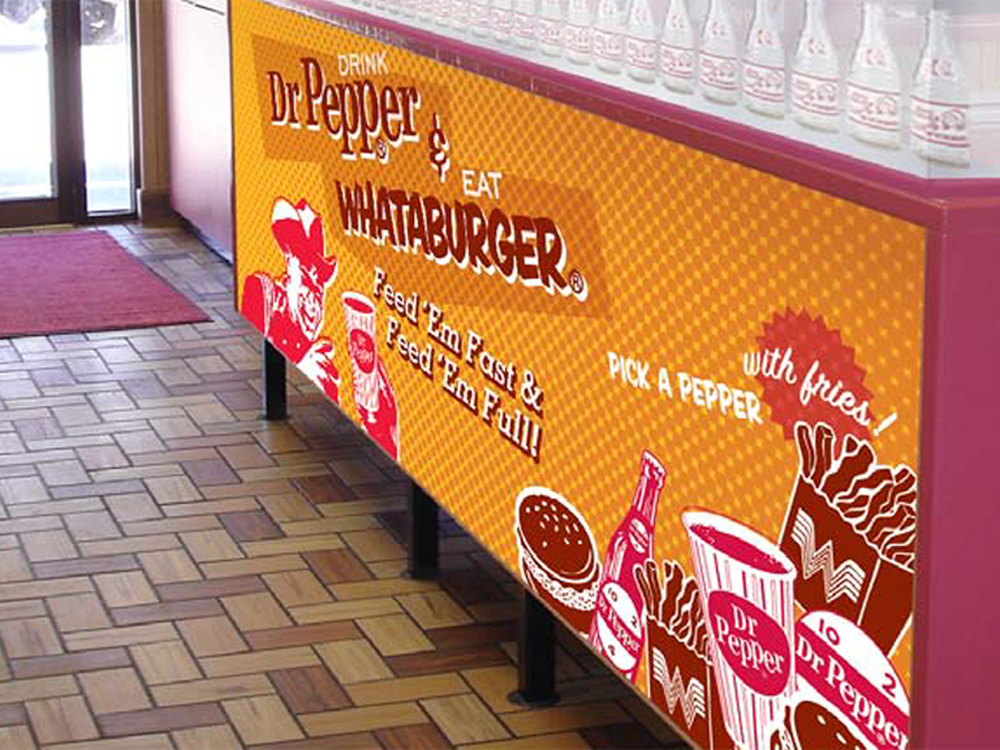 Vintage counter graphic and bottle timeline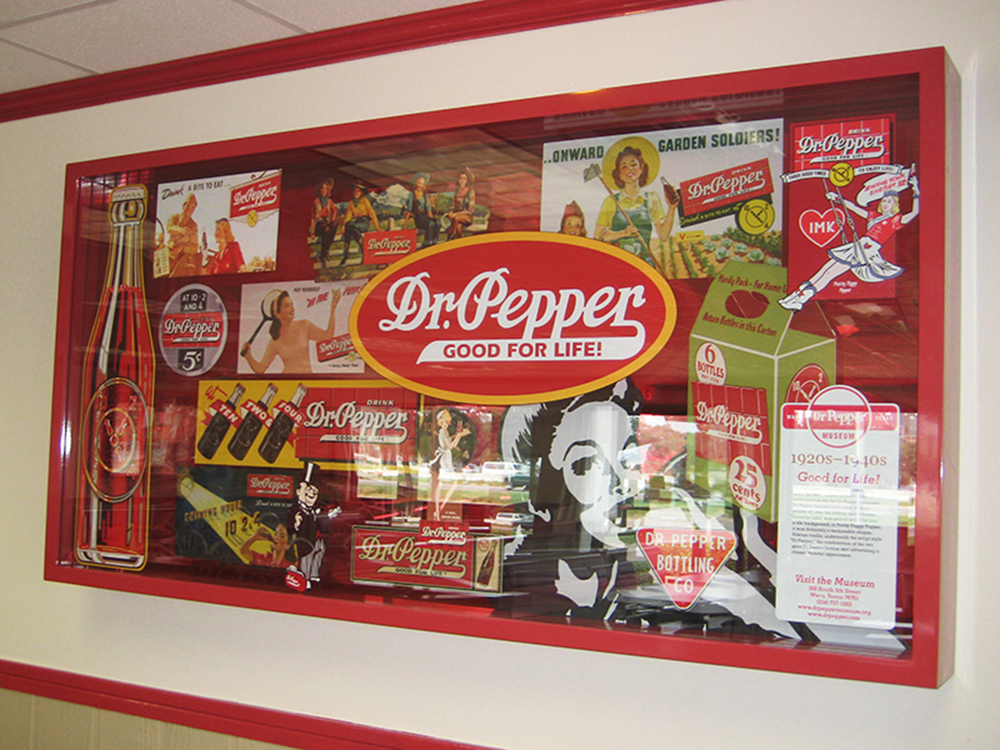 Dr Pepper shadow box showcasing retro graphics and campaigns from the 20's – 40's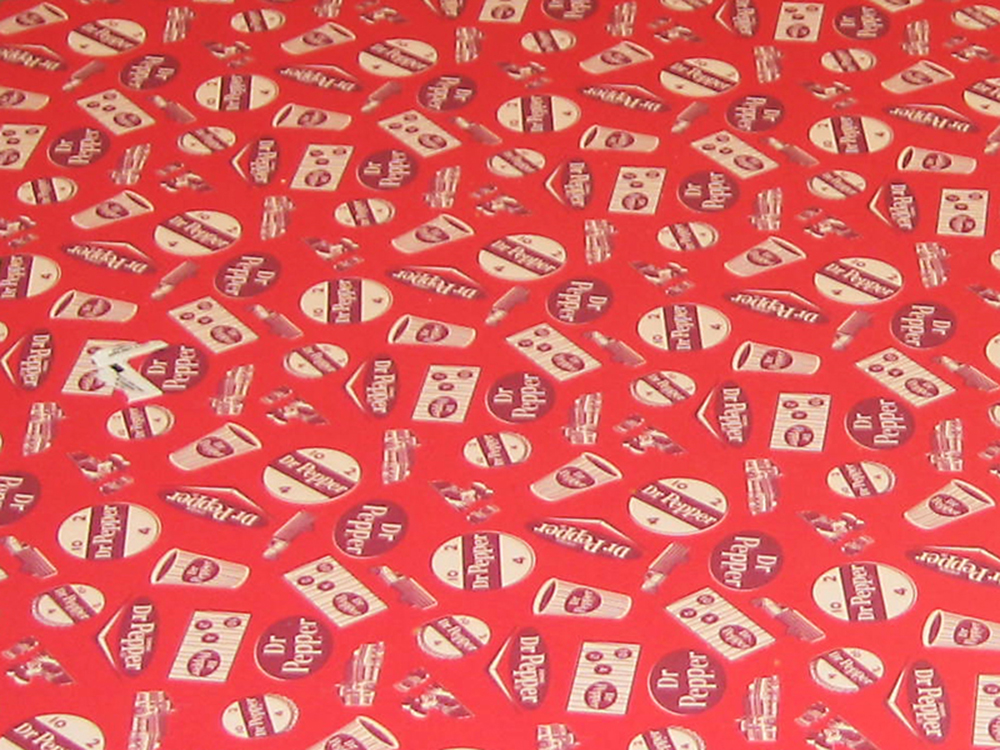 The Dr Pepper retail store designed for the annual bottler meeting features soda fountain bar, display fixtures and merchandising of Dr Pepper branded products, apparel and accessories, graphics and signage.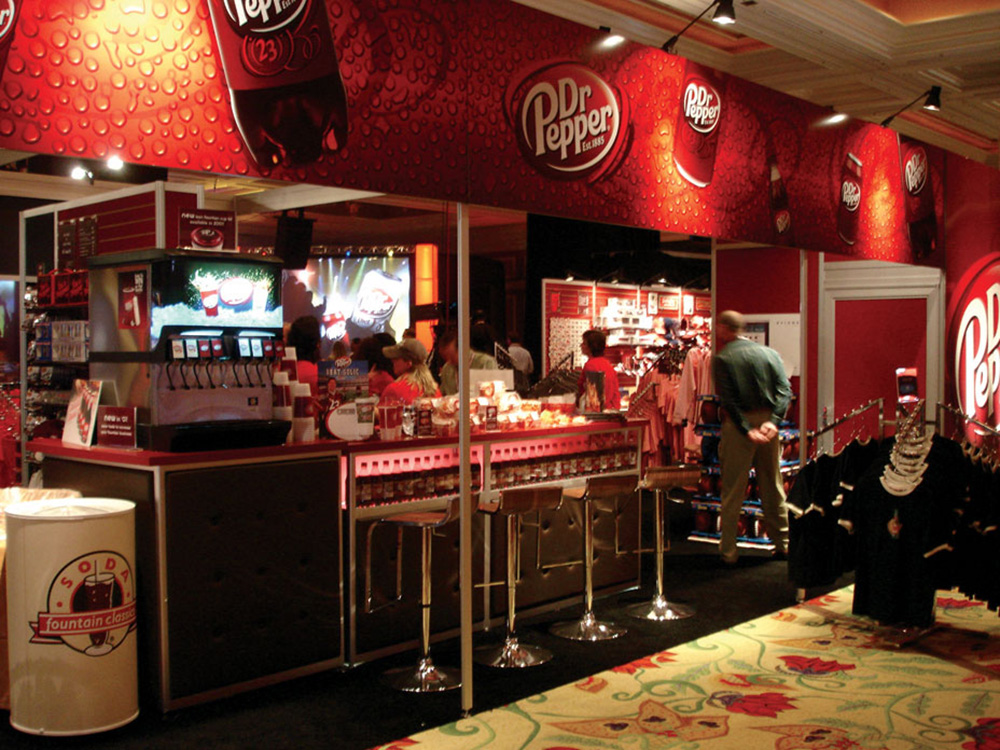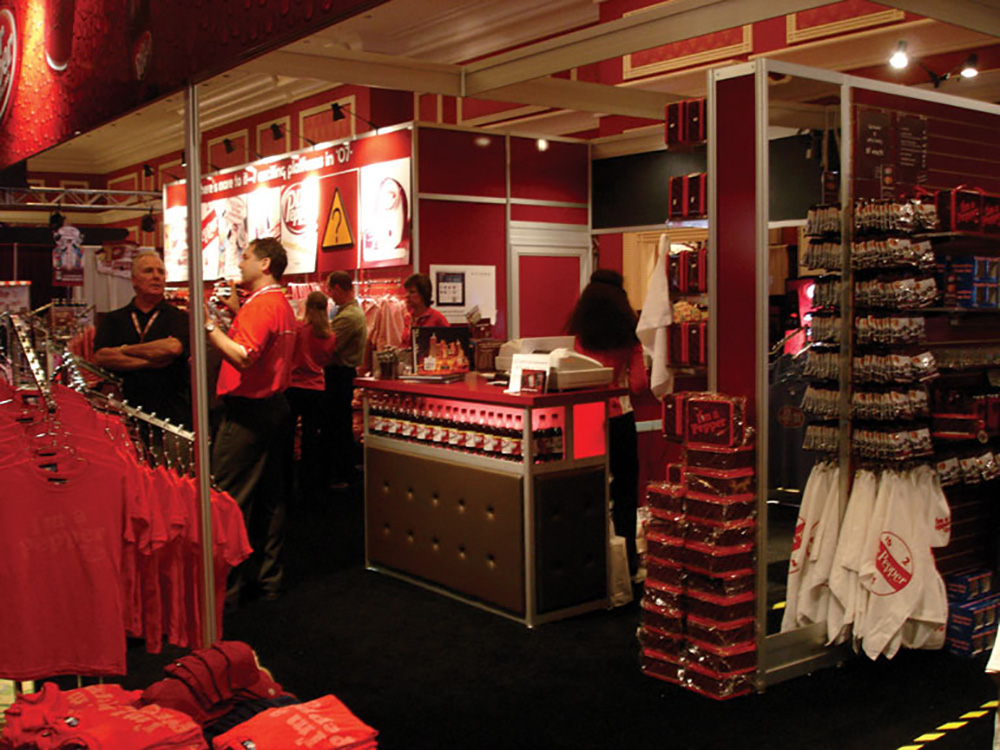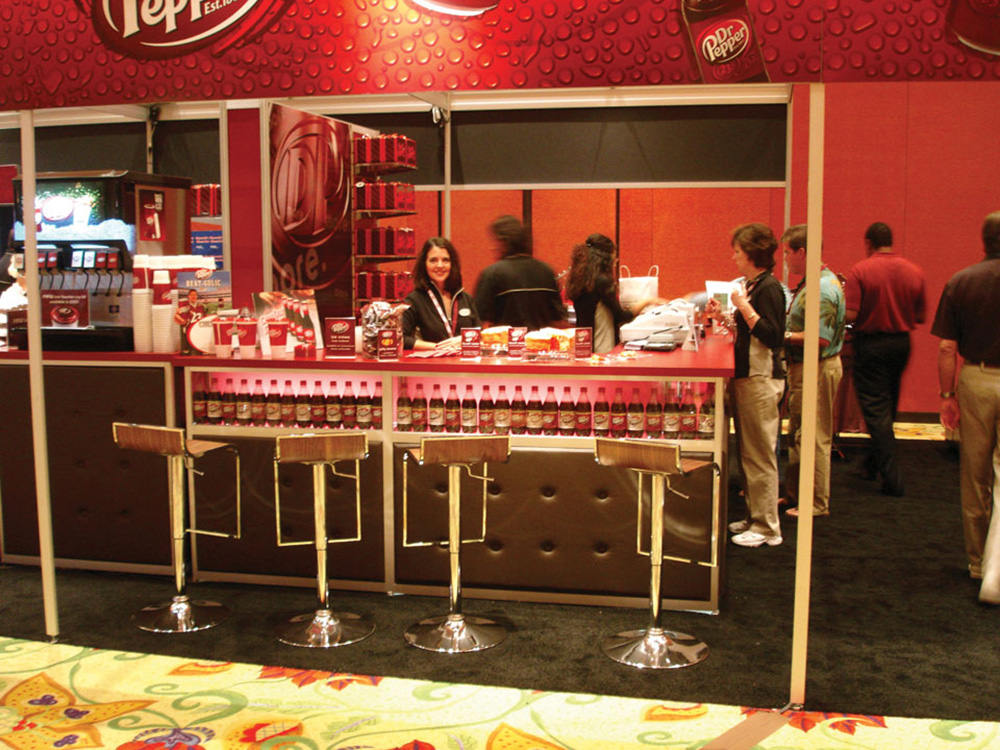 Dr Pepper/MTV Band in a Bubble Event
Identity, style guidelines and signage for Dr Pepper/MTV Band in a Bubble—a four episode on air / online reality show, presented by Dr Pepper and MTV. The band Cartel lives and records an album in 23 days, to highlight the 23 flavors in Dr Pepper while locked in the glass bubble recording studio, bursting out for a final performance on day 23.