National Safe School Reopening Summit
The National Safe School Reopening Summit was a high level event gathering key education stakeholders from around the nation to discuss best practices on reopening schools, post-covid closure, quickly and safely. The program featured remarks from President Joe Biden, Vice President Kamala Harris, First Lady of the United States Dr. Jill Biden, Secretary of Education Dr. Miguel Cardona, and Director of the Center for Disease Control and Prevention Dr. Rochelle Welensky.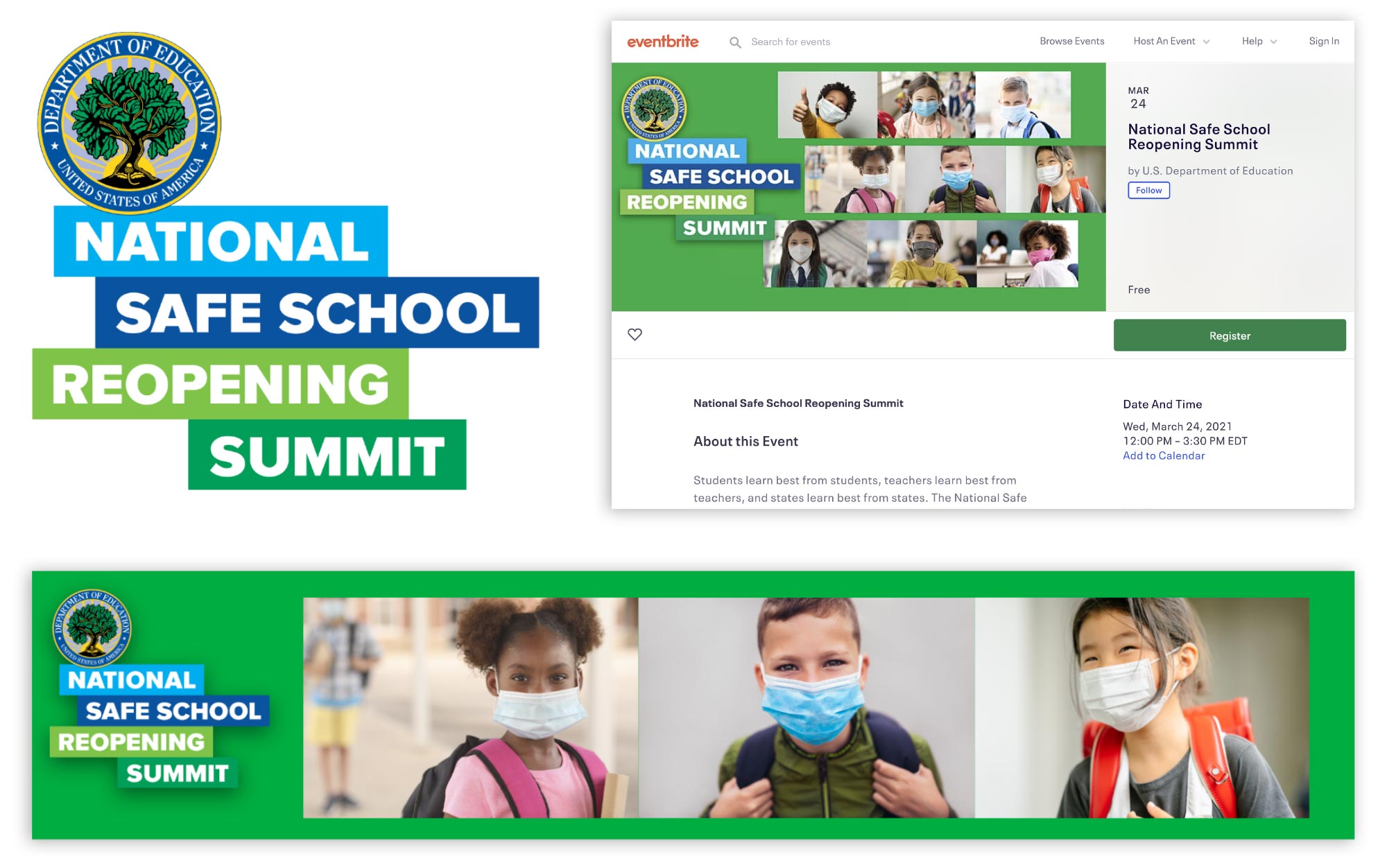 Event identity, registration page and online header designs

Cover design for a series of informational guides for safe school reopening

Design of step-and-repeat virtual background graphics and presentation template
The Educational Equity Summit Series
The first Educational Equity Summit Series, "Building Equitable Learning Environments in Our Schools," explores how schools and communities can reimagine our school systems so that every student has a voice in their school and classroom, particularly students from underserved communities, students with disabilities, and multilingual learners.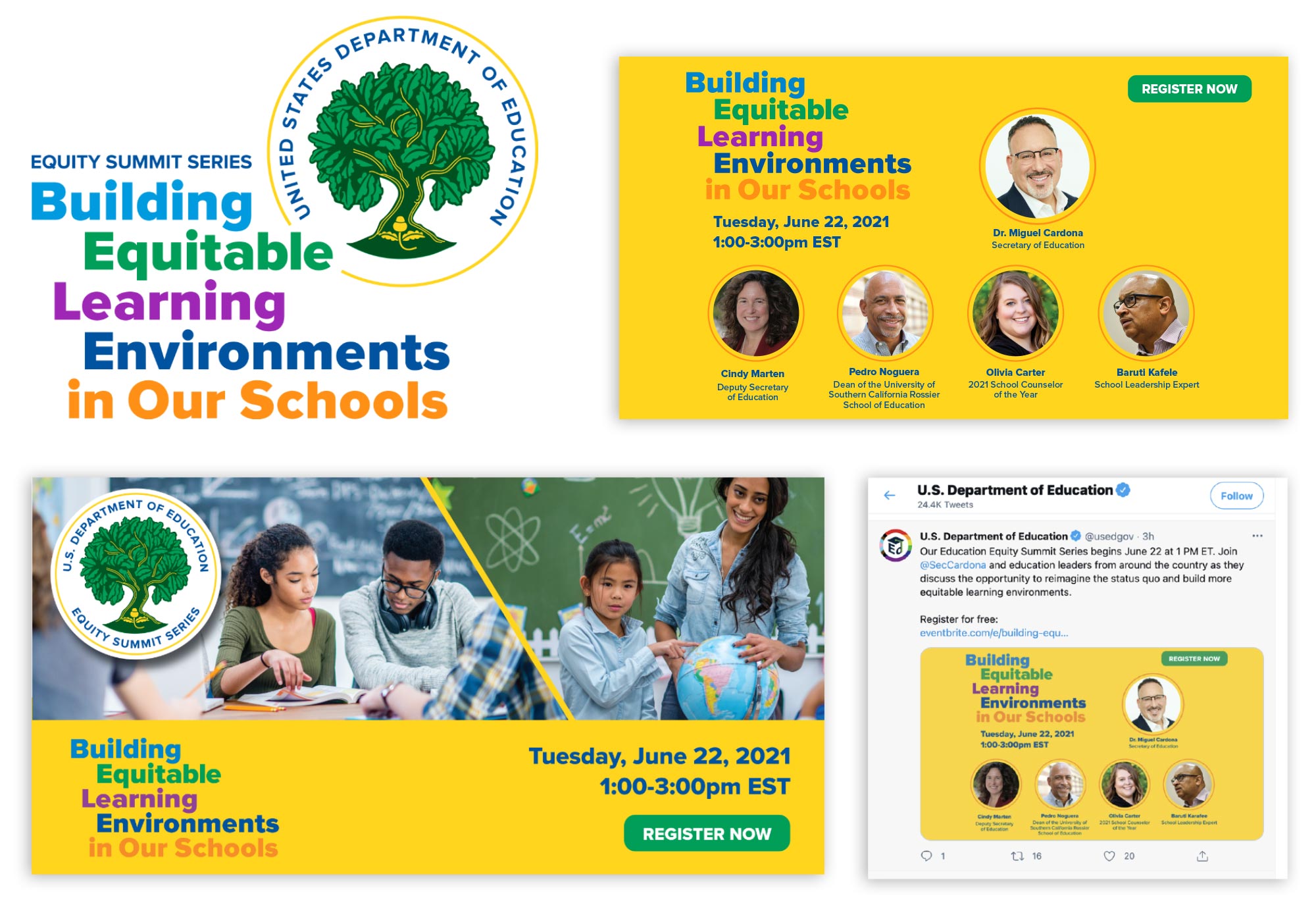 Event identity, header graphics and social media posts
Black History Month Festival
This year, the Association for the Study of African American Life and History (ASALH), in association with The Department of Education, developed the First Virtual Black History Month Festival. The event titled "The Black Family: Representation, Identity, and Diversity" celebrates African American families in all their historic diversity, recognizing that our families comprise a mix of identities and promote ASALH's mission to promote, research, preserve, interpret and disseminate information about Black life, history and culture to the global community.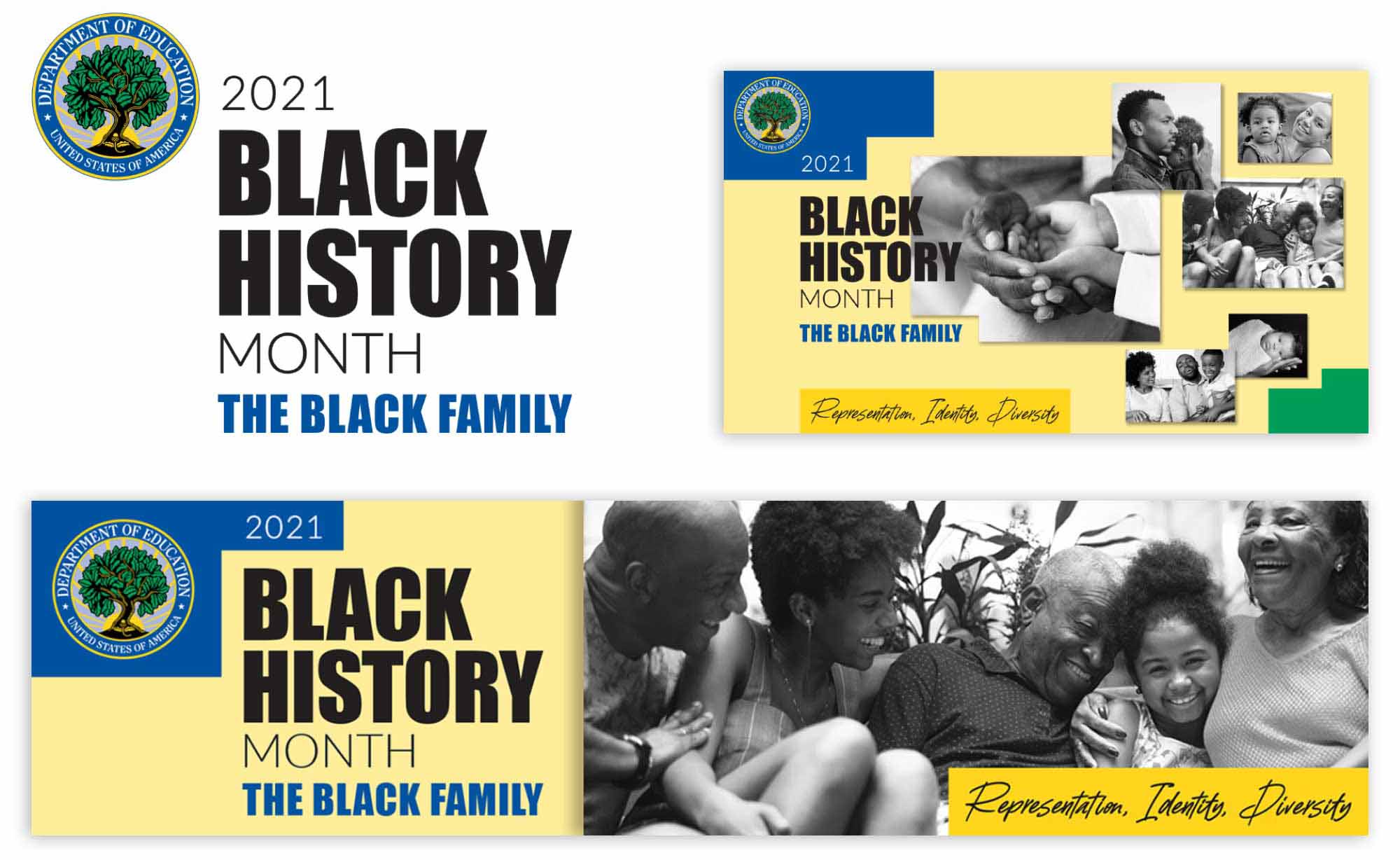 Design and development of event identity and graphics including web banners and presentation